Resource Recycling Magazine
Resource Recycling magazine
Select print-magazine content is published online after three months.
Visit our Archive for past print-magazine content.
February 2016
Features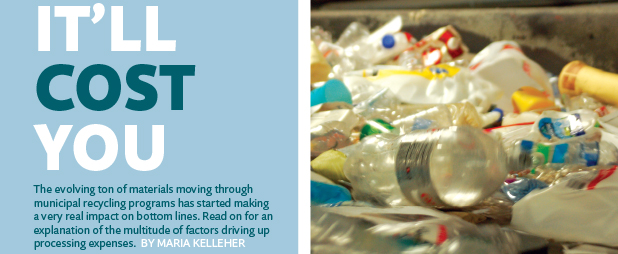 It'll cost you, by Maria Kelleher
The evolving ton of materials moving through municipal recycling programs has started making a very real impact on bottom lines.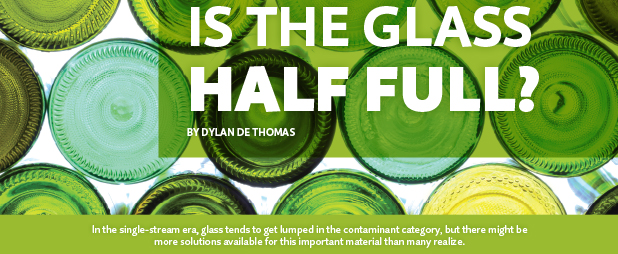 Is the glass half full? by Dylan de Thomas
In the single-stream era, glass tends to get lumped in the contaminant category, but there might be more solutions available for this important material than many realize.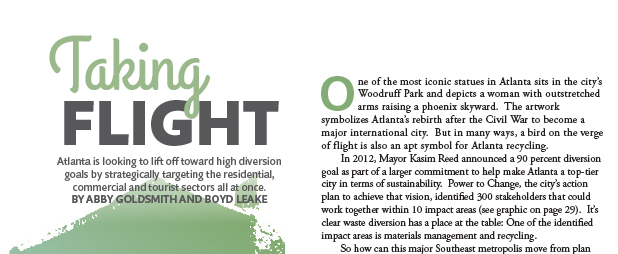 Taking flight, by Abby Goldsmith and Boyd Leake
Atlanta is looking to lift off toward high diversion goals by strategically targeting the residential, commercial and tourist sectors all at once.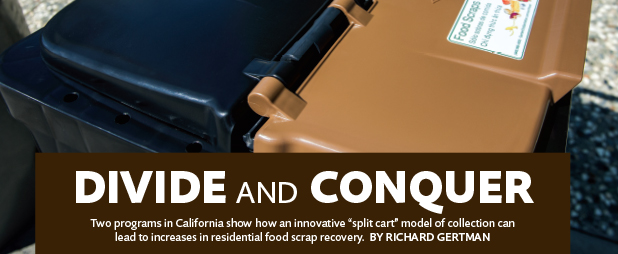 Divide and conquer, by Richard Gertman
Two programs in California show how an innovative "split-cart" model of cart-based collection can lead to increases in residential food scrap recovery.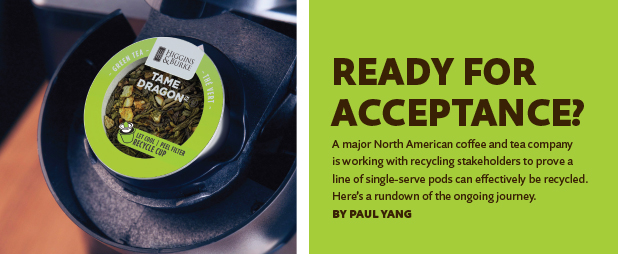 Ready for acceptance, by Paul Yang
A major North American coffee and tea company is working with recycling stakeholders to prove a line of single-serve pods can effectively be recycled. Here's a rundown of the ongoing journey.