RRS reviewed the 2015 waste stream data in the U.S. EPA 2018 Sustainable Materials Management report and compared it with similar data from 1990.
Changes in waste stream composition help to inform adaptation needs in the recycling value chain, including material collection, processing and end markets.
Numbers in the recent report indicate the ongoing growth in online information and shopping are affecting the waste stream, with newspaper continuing to decline in prevalence as the quantity of OCC increases.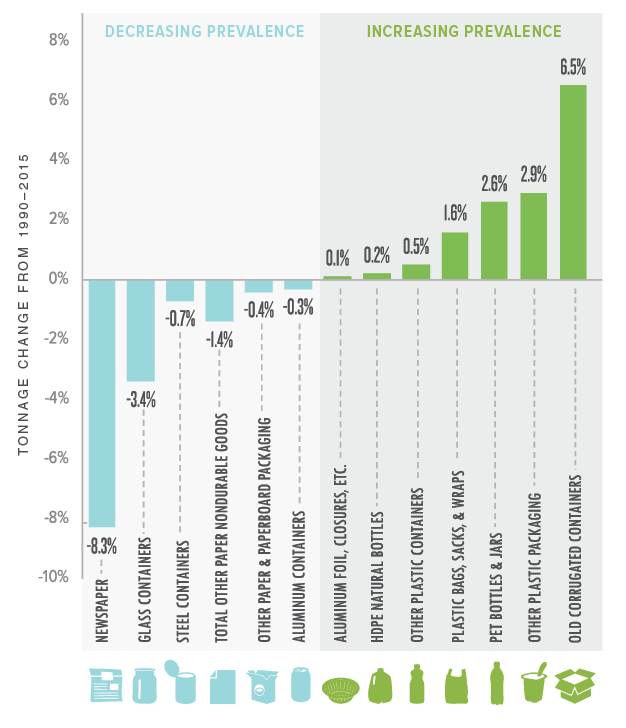 Data Corner is compiled monthly by recycling consultancy RRS.
This article originally appeared in the October 2018 issue of Resource Recycling. Subscribe today for access to all print content.