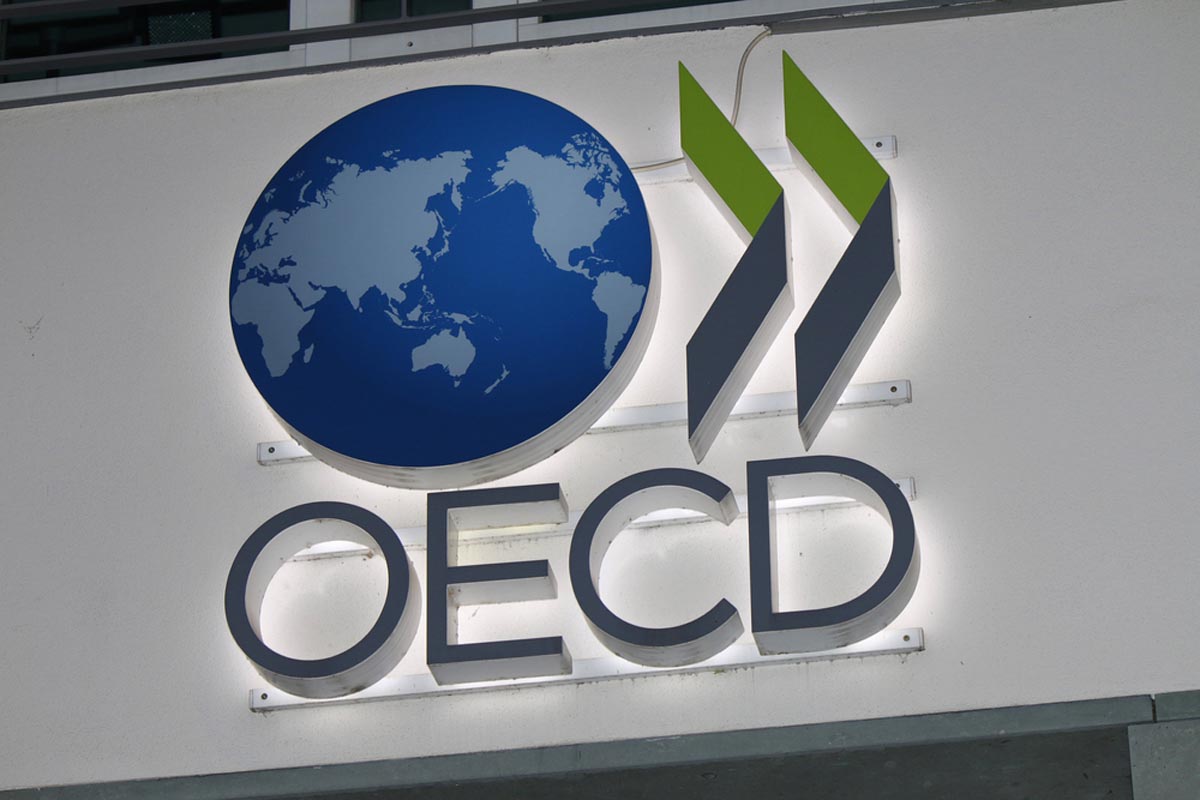 This article appeared in the December 2022 issue of Resource Recycling. Subscribe today for access to all print content.
In September, I was invited to join a stakeholder consultation meeting organized by the Organization for Economic Cooperation and Development (OECD) in Washington D.C. The objective was to assess the performance of the U.S. EPA in addressing the environmental – and, especially environmental justice – impacts of plastic, which pollutes our coasts and oceans worldwide. Participants were also asked to recommend initiatives that the EPA could take to further reduce impacts.
I found myself in a unique position. On the one hand, I wanted to make sure that extended producer responsibility (EPR), being a critical approach to solving the problem, was included. On the other, I wanted to support additional source-reducing strategies such as the single-use plastic bans that were championed by others in the room, including national nonprofits Surfrider and Ocean Conservancy.
With 38 member countries, the OECD works to establish international standards to help solve social, environmental and economic problems. The Product Stewardship Institute (PSI) has worked extensively with the organization. For example, I had previously contributed to OECD EPR guidance documents and presented on U.S EPR activity at an OECD event in Tokyo in 2011. This year, we were recommended by OECD and invited to participate in the consultation meeting at the request of EPA.
At the September meeting, I presented on how state packaging EPR laws will reduce plastic pollution, especially when considered with other legislative measures, such as post-consumer recycled content mandates and enhanced deposit return systems. Over the past two years, packaging EPR laws influenced by PSI's model EPR legislation were enacted in Maine, Oregon, Colorado and California. In 2023, at least nine state bills are expected to be introduced or re-introduced.
I also pointed out that the nation's fragmented recycling infrastructure and policies, lack of a consistent materials management policy and limited technical capabilities challenge the implementation of statewide packaging EPR policies. Although waste management is delegated to the states, there is a critical need for greater state harmonization and/or a national solution that could be found in a federal bill, such as the Break Free From Plastic Act, which may be re- introduced in 2023 (PSI's model also informed that bill's EPR component).
While it is unclear what authority the EPA has to promote policy that is not directly enacted by Congress, I emphasized that the agency does have the ability to provide guidance and technical support on issues such as packaging labeling; a standard definition of recycling; and goals for source reduction, reuse, recycling and post-consumer recycled content. I also suggested that EPA could support national efforts driven by state and local governments.
This is a real, potentially game-changing possibility and my own experience bears this out. Beginning in 2003, PSI worked with EPA to facilitate a multi-stakeholder dialogue – which included industry, government, recycled paint manufacturers, retailers and painting contractors – and develop a state legislative model for paint EPR.
In 2009, Oregon used that model to enact the country's first EPR law for that material.
Since then, PSI has helped enact paint EPR laws built on the same model in 10 states and Washington, D.C. Paint EPR programs have collected more than 51 million gallons of paint, recycled over 72% of all latex paint collected, saved governments and taxpayers nearly $300 million and established more than 2,000 collection sites, over 70% of which are at voluntary retail locations.
I strongly believe that with EPA's help we can replicate the model established for paint, bringing it to the packaging realm. This would help solve the plastic pollution problem. All stakeholders could work together to create a national packaging EPR strategy that also emphasizes source-reduction strategies such as reuse, which are widely promoted by environmental nonprofits, including those that attended the meeting.
We at PSI look forward to reading the OECD report generated from the meeting, which will be discussed at a joint meeting of the OECD Working Party on Environmental Performance (WPEP) in 2023.
Scott Cassel has over 35 years of experience tackling waste management issues in the public, private and nonprofit sectors. In 2000, he founded the Product Stewardship Institute, a policy advocate and consulting nonprofit that pioneered product stewardship in the United States and has helped enact 130 extended producer responsibility (EPR) laws across 16 product categories in 33 states.
The views and opinions expressed are those of the author and do not imply endorsement by Resource Recycling, Inc. If you have a subject you wish to cover in an op-ed, please send a short proposal to [email protected] for consideration.
This article appeared in the December 2022 issue of Resource Recycling. Subscribe today for access to all print content.