The word cloud below represents the language utilized in 1,000 residential recycling program guidelines, as reviewed by RRS.
The size of each word is proportional to its frequency of use in program education/outreach materials.
RRS also categorized the top 100 words and found that 55 percent of those terms described an item (for example, box, bottle or container); 24 percent described materials (steel, glass, plastic, etc.); and 18 percent aimed to direct behavior (place, empty, remove, etc.).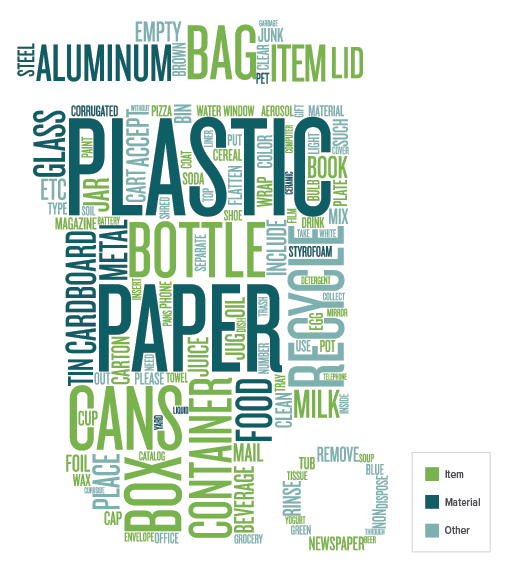 Data Corner is compiled monthly by recycling consultancy RRS.
This article originally appeared in the October 2017 issue of Resource Recycling. Subscribe today for access to all print content.