As educational leaders take their much-deserved summer breather, they might finally have some time to consider how to bolster materials recovery in schools.
The cafeteria could be a great place to start. Resources are available to help schools set up or enhance their recycling/composting programs to recover food waste and recyclables, including some often-overlooked materials like cartons and foam trays.
Schools can play a sustainable role in the community while teaching the students about responsible living – a lesson that can then transfer back into their homes.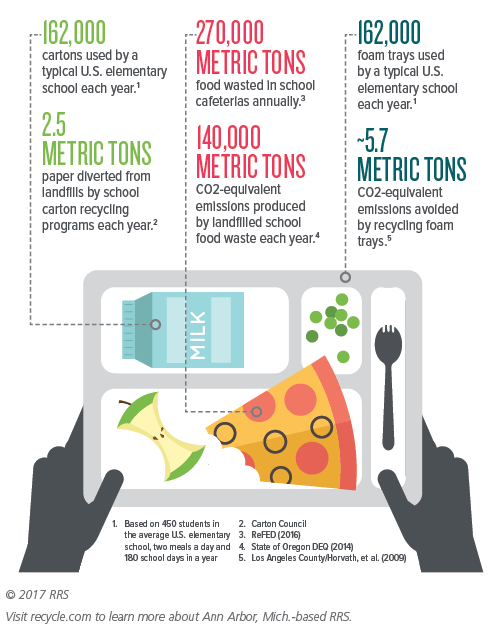 Data Corner is compiled monthly by recycling consultancy RRS.
This article originally appeared in the July 2017 issue of Resource Recycling. Subscribe today for access to all print content.