Reclay StewardEdge (RSE) conducted research on behalf of the American Chemistry Council, composite decking manufacturer Trex and the Oregon Department of Environmental Quality to summarize "recycling support" activity in the United States.
The research entailed a voluntary survey, interviews and reviews of readily available information. More Recycling contributed to the research and then categorized the statewide activities into four types: promotion (outreach and education), technical assistance, funding and regulations.
The map and chart below illustrate a sample of the data gathered, and the broader research provided the foundation for an online tool to provide access to information on past and current recycling support activities to help facilitate engagement.
Visit MoreRecycling.com/RecyclingSupport to view information gathered thus far and to help expand the research.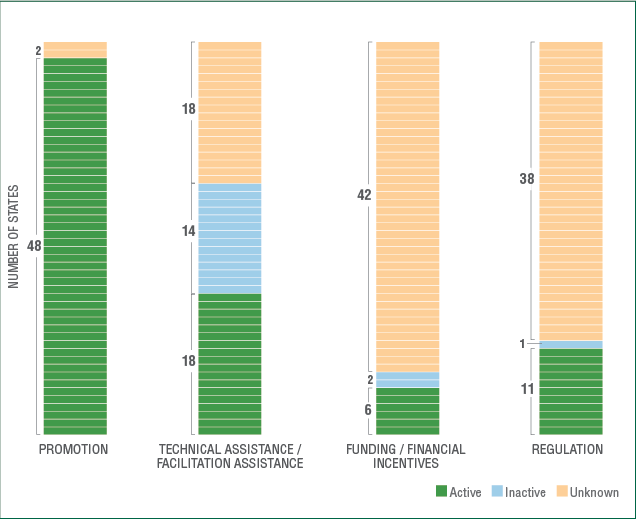 This month's Data Corner was produced by More Recycling. For additional information, go to morerecycling.com.
This article appeared in the May 2019 issue of Resource Recycling. Subscribe today for access to all print content.