The overall U.S. recycling rate was 35.2% in 2017, according to data released by the U.S. EPA last November, but underneath that number is a more complicated picture of material-specific recovery.
The recycling rate for containers and packaging was 50.1% in 2017, down from 53.2% in 2015. Over the 2015-17 period, recycling rates fell for aluminum cans, glass beer and soft drink bottles, corrugated boxes, and plastic films, among others.
But the recycling rates increased for wine and liquor bottles and for HDPE natural bottles, and the PET bottle recycling market showed relative resilience.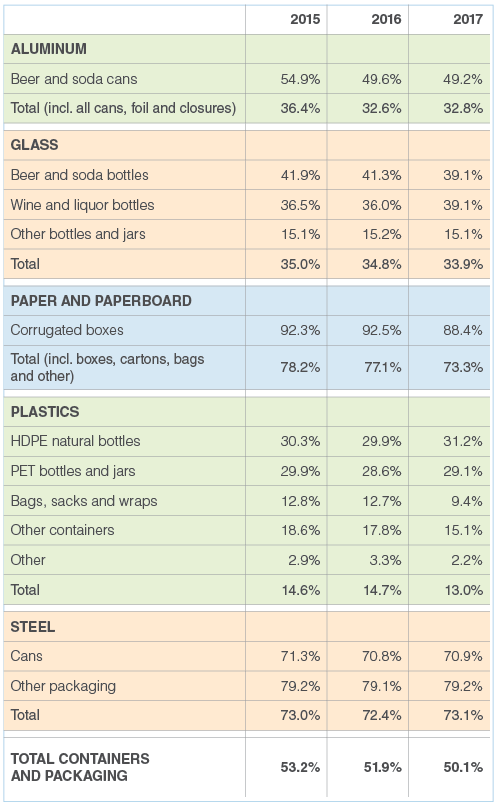 This article appeared in the January 2020 issue of Resource Recycling. Subscribe today for access to all print content.