The U.S. Census Bureau (part of the U.S. Department of Commerce) on Feb. 5 released trade data for December 2019, providing the opportunity for full-year analysis of recycled material exports from U.S. ports.
Exports of recovered fiber commodities, including OCC, mixed paper, newsprint and more, totaled 18.1 million short tons last year, down from 21.0 million short tons in 2018. The decrease of roughly 3 million tons, representing a drop of more than 13%, is the largest year-over-year tonnage decline in U.S. recycled paper export shipments since at least 2000, the earliest year for which figures are available.
The graph below shows the 10 largest export markets, in terms of tonnage, for U.S. recovered paper in 2019. It also indicates how those countries changed their intake from 2018 to 2019.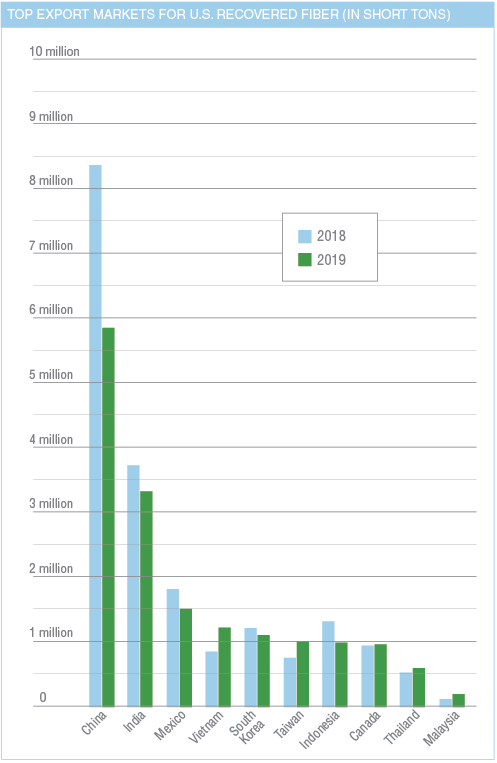 This article appeared in the April 2020 issue of Resource Recycling. Subscribe today for access to all print content.