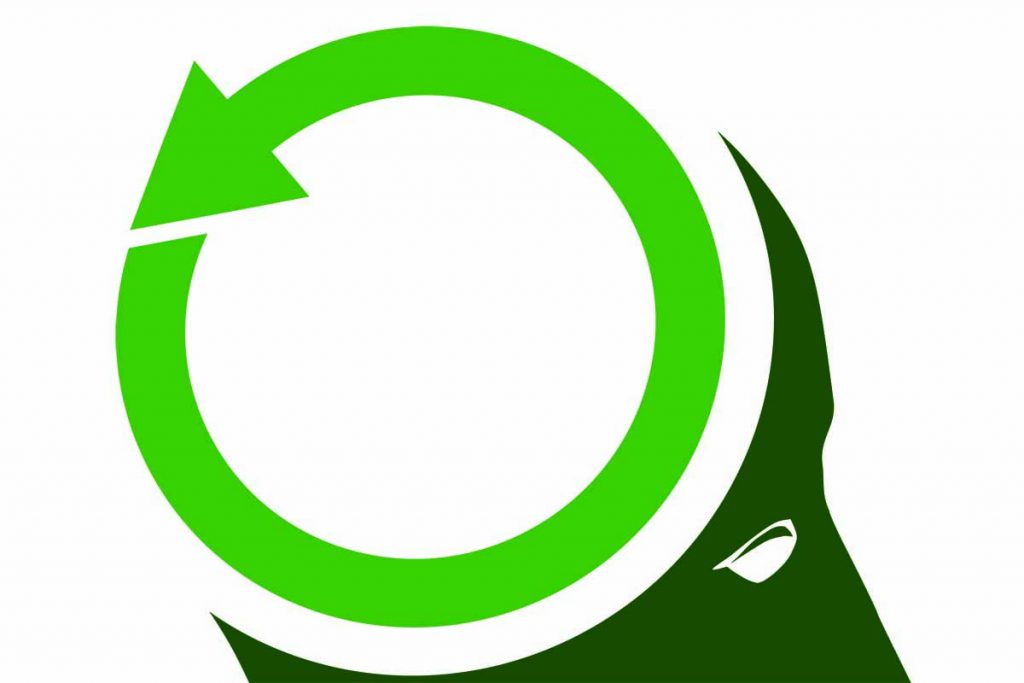 This article appeared in the September 2022 issue of Resource Recycling. Subscribe today for access to all print content.
Human behavior is at the heart of any successful recycling program, but a robust, efficient recycling system is critical to support that behavior and ultimately create a circular economy. Bringing all these pieces together is easier said than done. Affecting behavior measurably is challenging, and we need all the tools in our toolbox to move the needle.
That is why an approach based on behavioral science is crucial. I have said it before and I will say it again: "People are people-y." Which basically means that human behavior is complex and idiosyncratic.
To start, recycling behaviors are first dependent on equal access, education and engagement. Even when those three fundamentals are present, behavior is influenced by social pressure, emotions, family history, household dynamics, societal norms, product labels, recycling convenience, trust in the system and so much more. All those elements can challenge or support a person's confidence when it comes down to putting the right things in a recycling bin.
It's an exciting time to be in the environmental sector – we are on the cusp of real change and are motivated by addressing actual community needs. Equity is a priority. Packaging continues to evolve. Technology is unlocking new capabilities. And policy is shaping commitments. Recycling is at a tipping point (more than half of households have access), and through the work of The Recycling Partnership's new Center for Sustainable Behavior & Impact, we are better at understanding how to leverage data-driven solutions to support strong recycling habits wherever people live, work and play.
The impact
If we expect to advance recovery rates, we need to better address people's barriers and tap into their motivations. The Center for Sustainable Behavior & Impact (The Center) is doing just that – applying research and evidence to improve the user experience and identify new ways to engage so that recycling and waste reduction better align with values, habits and practices.
Our research consistently shows the vast majority – about eight in 10 people – say recycling has a positive impact. But even so, actual capture rates don't match that sentiment. Confusion and lack of confidence means that each year, we are losing about half of recyclables from homes with access. That is 15 million tons of household recyclables that go to landfill each year. That loss alone translates to 63 million metric tons of carbon dioxide.
Not only would capturing this valuable material yield more than 17,500 jobs, but also $834 million in landfill savings. That's a massive amount of environmental and economic gains that already have a system in place – we can and should invest in this work to make our planet healthier and more sustainable for years to come.
The challenge
There's no need for the blame game here – behavior doesn't happen in a vacuum; it depends on a supportive system. Imagine if roads didn't have traffic signs or ongoing maintenance – driving would be a free-for-all. Recycling requires guidance and support as well. Recycling and waste are the results of billions of small choices made in an instant, but with changes upstream and behavioral supports downstream, we can help encourage proper recycling and normalize confident recycling behavior.
In addition to behaviors being complex, equitable behavioral interventions and measurement can be complicated and costly. The good news is that The Recycling Partnership has been driving people-focused solutions to provide communities, states and organizations with data and resources for effective and efficient results. For nearly a decade, we've worked on the ground in communities to help recycling programs address their challenges.
Our "Feet on the Street" and other recycling quality improvement programs have been researched, piloted, scaled and grant funded in more than 260 communities nationwide, and we continue to find creative ways to meet communities where they are. The success of Feet on the Street is attributed to accountability and responsive feedback on what items are acceptable in a recycling cart. For instance, an educational pilot in Atlanta led to a 27% increase in recyclable materials and a 57% decrease in contamination.
The solutions
One of our tenets is listening – really listening – and crafting solutions that are then tested and retested. From hypotheses to messages to interventions, we bring to bear both deep and broad research and data, making it possible for us to compare evidence across programs and over time.
At The Center, we are uniquely positioned to improve recycling for all by putting people first, propelling strategies to alleviate barriers and pairing behavioral science with programs aimed at leveling up access.
For example, in conjunction with The Center's launch, we've released our inaugural Recycling Confidence Index, which creates a baseline to track, quantify, qualify and identify the drivers of recycling confidence. Data from the index, which integrates information from over 3,000 national survey interviews and five focus groups spanning the demographic, socio-economic and geographic diversity of the country, emphasizes the critical role of strong communication, information and support in boosting recycling confidence.
When people know how and what to recycle, and feel confident in the overall system, they are more likely to trust that their behaviors have a genuine impact. And ultimately, that means more recyclable materials moving on to be recycled and moving away from landfills.
Power in communicating
One of the most compelling findings in the index was around communication from recycling programs. Our research found that when consumers receive the full spectrum of recycling communications and support, including convenient bins, recycling knowledge and information, and motivational messages, they are more likely to trust that recycling works and that they can make a genuine impact by recycling.
Digging into the data gathered from people who recall communications from a program, nearly 70% report above average knowledge of recycling versus 37% among those who did not recall such communications. Going further, half of those surveyed believe that the items they recycle are made into new things, suggesting that there is room to boost recycling confidence. Only 7% said they believed recycled items rarely or never become something new.
The theme of transparency also resonated throughout index research. People are interested in knowing exactly what happens once their recyclables are taken from their homes. Sharing that level of information consistently could help improve confidence in the overall system. Qualitative and quantitative data such as this, paired with on-the-ground pilots and messaging, will help drive solutions to measurably improve recycling behavior across the U.S.
Let's get to work
Strengthening recycling behavior requires collaboration, comprehensive data, a network of community recycling partnerships, expertise in recycling education and targeted improvements to local community recycling programs. The Recycling Partnership is poised to lead in this space. We have the proven track record of working with stakeholders across the value chain, insisting stakeholders do more to address this issue and reaching thousands of communities to bolster local recycling programs with data-driven recycling education and resources.
We're ready to roll up our sleeves and get to work. To effect meaningful system change for our planet, we need to support recycling behaviors in the home – and that means supporting people.
Elizabeth Schussler is senior director of social change, behavior and impact at The Recycling Partnership. She can be contacted at [email protected].
This article appeared in the September 2022 issue of Resource Recycling. Subscribe today for access to all print content.