The Bureau of International Recycling (BIR) in July published a report examining paper and paperboard recycling around the world in 2019. Worldwide, nearly 269 million short tons of recovered fiber were generated in 2019, down from 276 million short tons the prior year. In the U.S. and Canada combined, generation decreased by 5.8% from 2018 to 2019, to hit 54 million short tons of recovered fiber. That made up 20% of the world's generation for the year, down slightly from 20.7% in 2018. Despite the global generation decrease, the weight of end products made from recovered fiber globally remained constant at about 233 million short tons, BIR reported.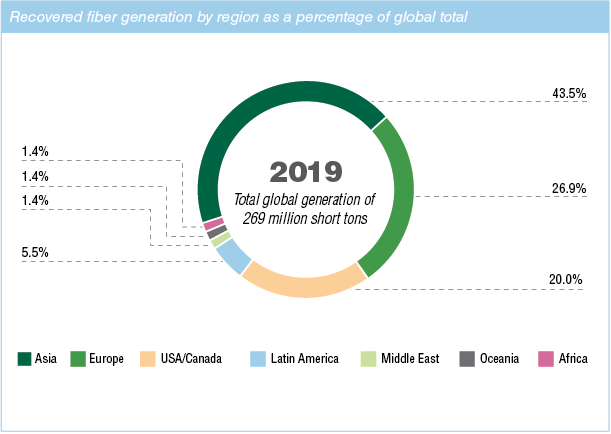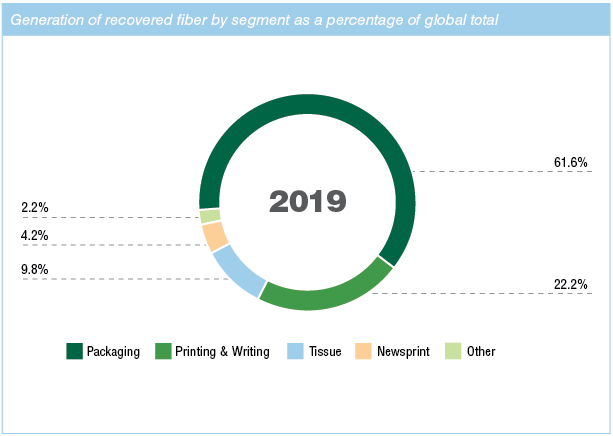 Source for charts: BIR, RISI, EuRIC and CEPI
This article appeared in the August 2021 issue of Resource Recycling. Subscribe today for access to all print content.