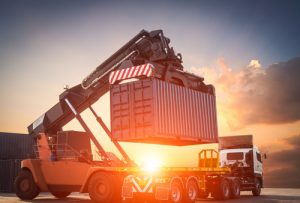 Not surprisingly, news on Asian market shakeups dominates our rundown of the most popular Plastics Recycling Update stories from 2018. But materials recovery investment from a prime resin producer and the development of a domestic facility also made the list.
These topics are likely a preview of what we can expect in 2019: evolving policies in import nations and bold moves by stakeholders elsewhere as they try to chart a new course on markets. The list below shows our top stories from last year in terms of unique page views.
1 | China will expand ban to post-industrial plastic
In April, China indicated it would be prohibiting imports of post-industrial scrap plastic by the end of 2018, according to documents published by the country's environmental department.
2 | Vietnamese terminals will suspend scrap plastic imports
Major Vietnam shipping terminals were slated in May to stop accepting imports of scrap plastic, citing an overload of the material that caused backups and delays.
3 | From Green Fence to red alert: A China timeline
Over the course of the year, Plastics Recycling Update created a chronological rundown of developments tied to import policies. Bookmark the page to keep track of all the updates moving forward.
4 | Stolen pallet recycling lands two execs in prison
In August, it was reported that two plastics recycling company executives will spend two years in prison for their involvement in a scheme to buy and recycle stolen Postal Service plastic pallets.
5 | Why a virgin plastics giant entered the recycling business
LyondellBasell, one of biggest plastic and chemical companies on the planet, in March stepped into the plastics recycling sector for the first time. A high-level executive explained what drove the decision.
6 | Thailand bans scrap plastic imports
The government of Thailand in June banned all scrap plastic from entering its ports, amid a major increase in shipments to the country and others in Southeast Asia.
7 | How China fallout is shaking recycling in California
Government officials and materials recovery stakeholders in America's most populous state held a wide-ranging discussion in January that illustrated how National Sword was shaking the economic foundations of collection and processing.
8 | Major Northeast plastics processing plant in the works
The development of a $20 million New Jersey plastics recycling facility grabbed industry attention in March, with project leaders saying they could be processing roughly 100 million pounds of scrap plastics per year.
9 | Import restrictions ripple across Southeast Asia
In June, months after China ramped up restrictions on scrap plastic imports, countries such as Indonesia, Malaysia and Vietnam were implementing similar, if less extensive, policies.
10 | Why Vietnam is shutting out scrap plastic
Soaring volumes of scrap plastic and paper shipped to Vietnam were causing growing concern among local officials in May. Vietnamese authorities said they logged numerous instances of customs violations over the first part of 2018.
Photo credit: tonton/Shutterstock