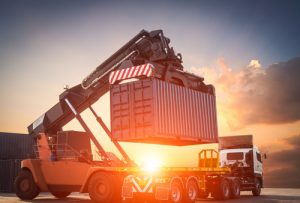 China plans to prohibit imports of post-industrial scrap plastic by the end of the year, according to documents published by the country's environmental department.
The Chinese Ministry of Ecology and Environment announced that it is set to recategorize post-industrial PE, PET, PS, PVC and other scrap plastic as materials banned from import, according to an online translation of the Chinese documents. The Institute of Scrap Recycling Industries also provided an English translation of the announcement.
Post-industrial scrap plastics, including production scraps, off-cuts and regrind, were not named in the ban on post-consumer plastic that went into effect this year. Post-industrial loads, however, are subject to the sharp 0.5 percent contamination limits that went into effect March 1.
Chinese officials previously alluded to the country's plans for further phased-in material import restrictions. The new announcement likely signals that the volume of scrap plastic shipped into China, which has dropped off substantially this year since the post-consumer ban took effect, will further decrease in 2019.
Although the post-consumer ban led many companies to look for alternative markets, some companies, such as Parc Corp., started sending post-industrial loads to make up for decreases on the post-consumer side (Parc Corp. shut down early this year). The new announcement closes the door on that route beginning next year.
Reuters first reported the most recent Chinese announcement.
The market turbulence caused by China's prohibitions over the last year have caused North American recycling stakeholders to scramble to determine the viability of markets in Southeast Asia and other parts of the world.
More focus has also been put on trying to quickly develop greater capacity to use recovered material in domestic applications.
In addition, Chinese processors have begun exploring the possibility of building plants and investing in other countries around the globe as the flow of material in China slows significantly.
Photo credit: tonton/Shutterstock
More stories about Asia