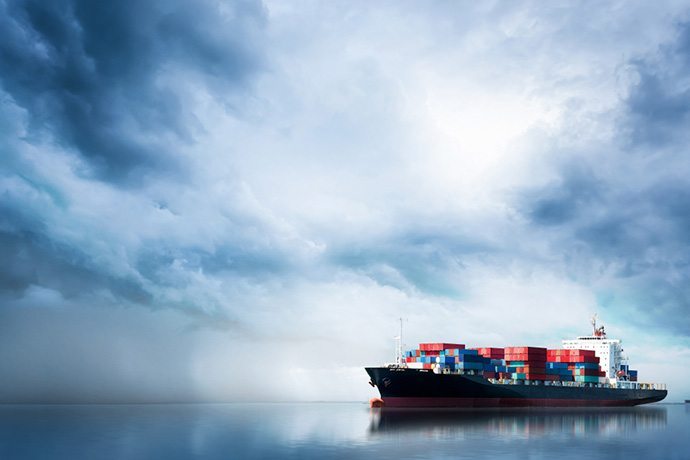 Over the past year, Resource Recycling's analysis of turbulence in the Asian import market has consistently grabbed readers. In fact, as the list below demonstrates, almost all of our top 10 stories of 2018 – in terms of unique page views – were focused on Asia-related policies and their effect on global markets.
Stay with us in 2019 as we keep following the evolution of recycling's biggest trend.
1 | From Green Fence to red alert: A China timeline
Over the last year, we've created a chronological rundown of import policy action across Asia. Be sure to bookmark the page for a centralized and updated look at the global markets fallout.
2 | China moves to extend ban to all materials
In mid-July, the Chinese government released a proposal to completely ban imports of recovered fiber and every other form of "solid waste."
3 | What depressed OCC means for the recycling industry
Reports in April indicated that the value of old corrugated containers had fallen sharply from record-high levels seen the previous year. Industry stakeholders at that time told Resource Recycling how U.S. operations and programs were being impacted.
4 | China to enact tariffs on OCC and other recycled paper
In early August, the Chinese government announced plans to levy a 25 percent tariff on U.S. shipments of OCC and other recovered fiber, as well as scrap plastic, a retaliation against U.S. tariff proposals.
5 | Where exports displaced from China are finding a home
Near the beginning of 2018, recyclables shipped out of the U.S. were moving to Southeast Asia in greater numbers. Resource Recycling presented figures illustrating the downstream shift.
6 | Recycling industry could see variety of metals tariff impacts
As the global trade war began taking shape in March, the White House singled out steel and aluminum imports for levies. Resource Recycling reported on the uncertainties that move would bring to materials recovery stakeholders.
7 | The latest pricing for baled paper and plastics
Commodity market details reported in mid-August demonstrated trends that defined the second half of 2018: relative stability in OCC, mixed paper at rock-bottom values, and positive outlooks for recovered PET and natural HDPE plastics.
8 | Company moves forward on $90 million beneficiation plant
The leader of glass recycling company Pace Glass told Resource Recycling in late April that the business is betting big it can significantly lift U.S. glass recovery through the use of technology and smart investments.
9 | Low OCC prices continue to benefit U.S. mills
As more Chinese import restrictions rolled in, the leaders of publicly traded paper companies said in August that domestic mills were paying less for recovered fiber. Meanwhile, some were looking at how they could supply Chinese buyers with finished product in the future.
10 | China chaos lifts U.S. fiber giants – for now
In an earlier recap of paper company earnings calls, executives outlined how China's import shifts were beneficial to their bottom lines because of lowered market prices and thus reduced feedstock costs. But they also noted they were not expecting the scenario to necessarily become the new norm.
Photo credit: Aun Photographer/Shutterstock