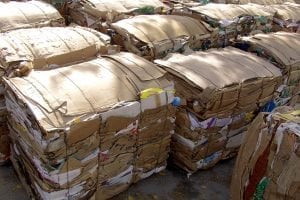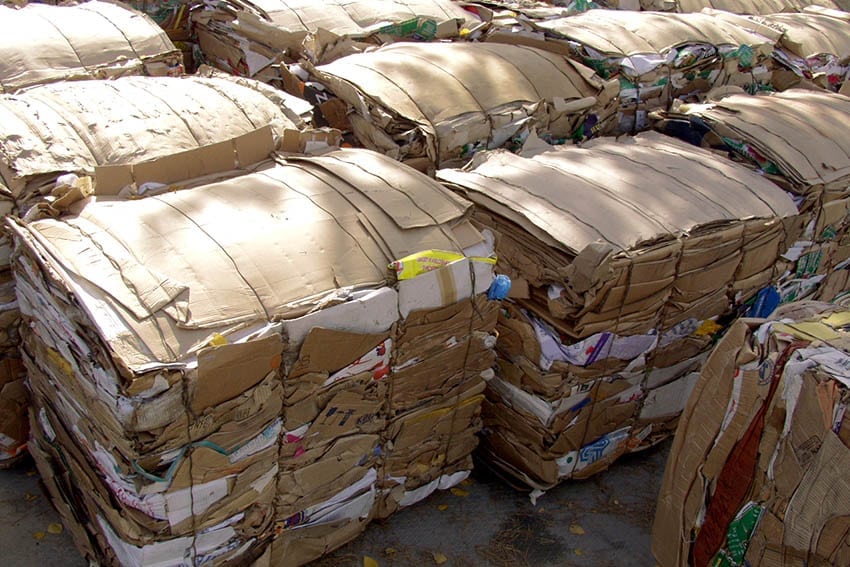 The Chinese government has released a proposal to completely ban imports of recovered fiber and every other form of "solid waste."
China's Ministry of Ecology and Environment on July 11 posted a draft document that lays out numerous regulations covering solid waste management. The official proposal serves as confirmation of recent industry discussion suggesting a full ban could be coming from China.
While China's National Sword policy has already shut the door on most recycled plastics and mixed paper since the start of this year, higher grades of fiber have been allowed to continue to move into the country.
Fiber research firm RISI first reported on the latest import proposal, noting it would "entirely ban the import of solid waste, including recovered paper," and would do so sooner than previously anticipated.
The proposal was released in Chinese and an official English translation is not yet available. According to an online translation of the document, the proposal contains 102 articles divided into several chapters, each pertaining to different aspects of environmental protection.
One of the articles "prohibits the import of solid waste," according to the translation.
RISI noted that there is no firm date of implementation attached to the plan. However, the RISI update noted that although previous reports floated a 2020 implementation date for an all-out ban, the Chinese government is "looking for the law to go into effect before then."
The Chinese ministry is seeking comments on the proposal by Aug. 18. Comments can be sent to [email protected].
According to a second document published alongside the draft proposal, the Standing Committee of the National People's Congress will consider the solid waste regulations as part of its 2018 legislative work plan. RISI reported the Congress will review the legislation in December.
Fiber implications
Although mixed paper and virtually all post-consumer plastic has been banned from import into China since the beginning of 2018, substantial amounts of OCC and other higher-grade recovered fiber have not been prohibited thus far. That fact has been a point of relief for recyclables exporters struggling to find markets for many other bale types. Still, exporting OCC and other fiber grades has been much more difficult this year due to increased inspections, tighter quality standards and other restrictions.
According to U.S. Census data, U.S. exporters sent 3.15 million metric tons of recovered fiber to China from January through May of this year. OCC made up the largest portion at 2.07 million metric tons.
Recovered fiber exports from the U.S. to China this year were valued at $513 million through May.
While the export market has been upended by China's ban, fiber manufacturers in North America have benefitted from the fallout. With lots of recovered material needing a home, mills have been able to secure feedstock at lower prices.
More stories about Asia