LyondellBasell and ExxonMobil were among the companies that signed an agreement to advance chemical recycling for household plastic scrap in Houston.
America's fourth-most-populous city, Houston signed a memorandum of understanding (MOU) with ExxonMobil, LyondellBasell, Cyclyx International and FCC Environmental Services to help "establish Houston as a circular hub for mechanical and advanced recycling."
The details of what's being called the "Houston Recycling Collaboration" have yet to be worked out, but the agreement sets in motion the potential to divert residential plastic scrap to Exxon's upcoming chemical recycling facility in nearby Baytown, Texas.
"The Houston Recycling Collaboration aligns perfectly with our Climate Action Plan, which calls to reduce waste and develop a circular economy," Houston Mayor Sylvester Turner said in a statement. "By bringing the community together with waste management, recycling and chemical companies, we aim to significantly increase recycling rates, lower carbon emissions and create an innovative circular model to address the challenge of plastic waste recycling."
City of Houston crews collect all the curbside recyclables from single-family homes and smaller apartment/condo buildings in the city, for a total of about 400,000 households. In 2020, city crews collected about 124,083 tons of curbside recyclables. FCC Environmental Services holds the city contract to sort and market recyclables at its 3-year-old MRF, which was built after Houston leaders awarded it the recycling contract in January 2018.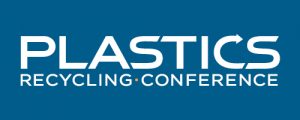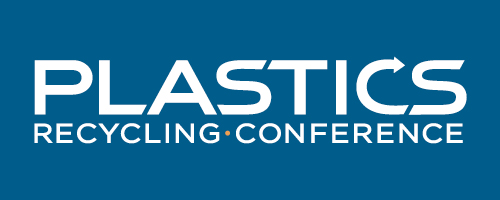 Meanwhile, pyrolysis technology company Agilyx worked with ExxonMobil to set up the joint venture company Cyclyx International, which aims to provide feedstock to chemical recycling companies. Cyclyx is working to build a plant capable of sorting and pre-processing up to 132 million pounds of scrap plastic per year.
ExxonMobil already has a smaller chemical recycling plant in Baytown that processed 4 million pounds of scrap plastic last year. The company is working to build a commercial-scale unit with an annual capacity of 30,000 metric tons, or about 66 million pounds.
Finally, plastics producer LyondellBasell is already involved in supplying chemically recycled resin to its customers, including fast food chain Wendy's. Last year, the company received a certification for producing chemically recycled PE and PP at four of its U.S. manufacturing facilities, including two near Houston and a third in nearby Louisiana.
The MOU calls for the parties to form a steering committee, operating team and communications committee, with membership pulled from the parties. The city and companies have yet to form a charter for their collaboration.
"We are certainly excited about the collaboration," Brent Taylor, a spokesman for Mayor Turner's office, told Plastics Recycling Update. "It's something that there's been a lot of work on, and we're glad to see it reach this point now where things are officially announced and we can start really forming what the structure is going to look like and coming up with some real tangible goals for the collaboration."
Dave Andrew, vice president of sustainability at ExxonMobil Chemical, talked about the collaboration in an interview with petrochemicals industry publication BIC Magazine. The American Chemistry Council (ACC) also released a statement calling the effort a blueprint for other cities to follow. And Palmer Giddings, vice president/general manager of polyolefins and circularity in the Americas for LyondellBasell, discussed it in an interview with Plastics News.
More stories about technology