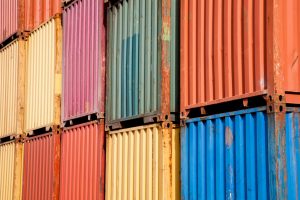 Chinese officials have announced the first batch of plastic scrap import permits for 2018, and the volumes laid out in those authorizations represent a massive reduction from one year ago.
The China Scrap Plastics Association (CSPA) announced late last month that China's Ministry of Environmental Protection approved permits for eight plastics importers. The permits allow a combined total of 9,335 tons to be brought into the country. That's a steep decline from 2017's first round of import permits, which allowed nearly 3.9 million tons. That means the new permits allow just 0.24 percent of the volume approved during the same period last year.
The CSPA data lines up with information provided by the Institute of Scrap Recycling Industries (ISRI).
ISRI recently published a translated list of the first set of companies inside China that have gained import permits for recycled metal, paper and plastics. The list also includes the companies' approved tonnages. However, ISRI leadership said it has been "told that this list is just a 'proposed list' of companies likely to be approved for the first tranche of licenses." The group added it expects a finalized list detailing the first batch of import permits to be issued soon, followed by a list of the companies approved for the second batch shortly after.
The difference in permit volumes from early 2017 to early 2018 is likely due to the substantially fewer companies approved for import so far.
"[The decrease] is not a total surprise," said Harry Lee of CSPA. He pointed to a handful of factors that played into this development. Some companies had trouble meeting environmental regulations, barring them from receiving new permits. Others have a "pessimistic attitude" and are unsure whether they will be approved, so they don't apply, he said.
Additionally, a large part of the decline can be attributed to a majority of post-consumer plastics being banned from import as of the beginning of 2018. Post-industrial plastics are not named in the ban but have been targeted for sharp quality controls.
Although it's just the first round of permits, the decrease – which China has said for months would happen – provides a bleak outlook for scrap importers.
"If this approval rate is continued for the subsequent import permit approvals, the major recycling operations in China, which used to rely on imports, would be forced to switch to sourcing from domestic supply," said Steve Wong, executive president of CSPA and chairman of Hong Kong plastics recycling company Fukutomi.
Meanwhile, Chinese processors are looking at scrap-generating countries, including the U.S., for investment opportunities allowing them to circumvent the import restrictions. Officials from the CSPA will be speaking at next month's Plastics Recycling conference in Nashville, Tenn. During their U.S. visit, they'll be visiting U.S. recycling companies to discuss possible collaboration.
The latest import permits from the Chinese government continue a multi-year downward trend in allowed volumes. Just looking at PET permits approved during the first issuance round each year, weights dropped from more than 3 million tons in 2015 to 1.1 million in 2016, and then up slightly to 1.5 million in 2017 before plummeting to the current 5,692 tons, according to CSPA.
The plastic tonnages stand in stark contrast with fiber: One large fiber importer was approved to bring in more than 1 million tons of scrap fiber, according to the ISRI list.
Many scrap exporters have turned to Southeast Asian countries as an alternative to China, shipping materials to processors who will create pellets that can be sent to Chinese end users. But those market alternatives have "far from enough" capacity to fill the Chinese demand, Wong said, and the scrap restrictions have created a 5-million-ton supply gap for Chinese end users. For Chinese officials, this is a problem that they aim to solve internally.
"To replenish the shortage arising from [the] import ban, the long-term goals of China are to raise the volume of recycling domestic plastic waste through implementation of waste treatment policy, and to enhance recycling facilities and techniques," Wong said.
More stories about exports