A large electronics processing operation is launching in Georgia, and its focus will be lower-value, plastics-heavy devices in the e-scrap stream.
Igneo Technologies and Georgia state officials recently announced the $85 million project. The site is slated to include multiple shredders and furnaces at the Port of Savannah. The facility will use a pyrolysis technology that mirrors a process Igneo subsidiary WEEE Metallica has used for over five years in France.
"It isn't a science project," said Brian Diesselhorst, Igneo's chief commercial officer. "It's economically viable and is crossing over the pond to get here and provide the same level" of processing.
Construction is set to begin in early 2022 and operations are expected to start around January 2023, Igneo leaders told E-Scrap News.
'Attacking the core problem'
At the center of the venture is Igneo's pyrolysis and gas-handling system. Pyrolysis is the process of heating a material in the absence of oxygen.
Igneo notes its system "neutralizes the dioxins and traps the halogens that are contained in the plastic and resin fractions of e-waste. The resulting sustainable copper concentrate is rich in both copper and precious metals and the released process gases exceed and meet all environmental requirements."
Danish Mir, Igneo's president and CEO, said in an interview that no other e-scrap operator in North America is using this type of processing approach. "We're taking low-grade e-scrap," he said, "and we are attacking the core problem, the dioxins and halogens that could be released when such materials are decomposed."
In recent years, the plastic component of electronics recovery has become a growing issue.
Data from state programs has indicated plastics are growing as a proportion of the electronics recycling stream – this is due to manufacturers continuing to evolve product design and fewer old, heavy TVs coming into collection sites. Meanwhile, import policies instituted in China and elsewhere have reduced overseas downstream markets for e-plastics.
Those developments have pushed some processing companies to develop plastic-focused solutions. But at the same time, many companies have shifted away from the municipal e-scrap stream.
Igneo's Mir said his company is looking to fill the void.
"Collectors have shied away from that and focused on ITAD and reuse," he said. "Someone has to tackle the low-grade issue."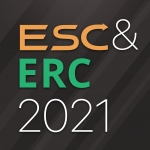 Learn more in person
Brian Diesselhorst, chief commercial officer of Igneo Technologies, will outline additional details on the company's strategy during a session at the upcoming E-Scrap & E-Reuse 2021 conference in Chicago. Diesselhorst will be speaking on the "Diving Into Material Markets" panel on Tuesday, Nov. 9 at 10:30 a.m. Central. Check out the full conference agenda and register today.
Igneo's pyrolysis outputs appear different from those produced by a number of emerging chemical recycling operations focused on a variety of plastics. For example, Indianapolis e-scrap company RecycleForce is sending e-plastics to Brightmark, which uses a pyrolysis process to break down polymers into fuel, wax and other saleable chemical products.
Experience in France
The Igneo process has already been employed at the WEEE Metallica e-scrap plant in Isbergues, France.
Mir served as WEEE Metallica's president since its inception in 2014, and he said that operation is now in the process of being rebranded Igneo France. WEEE Metallica's website indicates it currently handles over 25,000 tons of material annually.
When fully built, the Georgia site will have three shredders and two processing furnaces, the first of which is slated to come on-line in late 2023 and the second in 2025, the Igneo executives said. Diesselhorst said the site has already secured permits.
Igneo notes the pyrolysis furnace will break down the plastic resin compounds, releasing gases that are collected directly from the furnace and are neutralized through several stages of remediation. The company says those stages include a "post-combustion process, which prevents the formation of dioxins, and in-situ gas treatment that captures any contained halogens."
Danish noted the only byproduct of the process is a baghouse dust that represents approximately 2% of the intake weight and has a high enough concentration of tin that, at times, the dust could be marketable as a tin product.
Copper and other precious metals recovered by Igneo will be moved to smelters worldwide.
"Because we've been in operation for five years [in France], we have a bunch of different smelters that take our product and use that product," Mir said. "One or two we have strategic relationships with, and we are continuing discussions on moving those forward further."
Supply-side economics
Igneo representatives are currently engaged in negotiations with a variety of waste stakeholders to secure material to bring to Georgia once the site is built.
"We've had some very constructive conversations with waste management companies and landfills that are very excited we might be taking some of the fractions that are going into the ground now," Mir said, adding that the company has also had discussions with several OEMs.
Will Igneo be paying for material or is it expecting to charge a tip fee? Mir said it will depend on the situation.
"It's going to be very variable, based on what material it is and the quantities," he noted. "But we'll be providing enough economics for you to divert it from a landfill and take it to recycling."
Igneo is raising outside capital to cover the $85 million in facility development costs, and Mir said the company is at the "tail end" of that financing process.
A number of public agency partners have also helped move the venture forward, including the Georgia Department of Economic Development, the Savannah Economic Development Authority, the Georgia Ports Authority and Georgia Power.
"This is a true public-private partnership with the state of Georgia and Savannah," said Igneo's Diesselhorst. "It was a very uplifting experience to work with all the regulators and economic developers throughout Georgia to make this project possible."
More stories about processors