A California legislator says U.S. ratification of the Basel Convention would build up domestic processing infrastructure, reduce negative impacts from exports, and create jobs in this country. At least one large reclaimer supports the move.
Assemblymember Cristina Garcia, a Democrat representing a district in the Los Angeles area, in January introduced Assembly Joint Resolution 4. The resolution, which doesn't have any force of law, calls on the Biden administration to "act immediately to ratify the Basel Convention" within the first 100 days of President Biden's term in office.
The Basel Convention, which went into effect in 1992 and is supported by the United Nations, has the goal of limiting global trade in hazardous wastes, especially between developed and developing countries. The United States has signed but not ratified the agreement.
As of January, scrap plastic is regulated under the convention through an amendment approved in 2019. Under some interpretations of the convention, that fact means Basel-party countries are prohibited from accepting scrap plastic shipments from the U.S., due to a rule prohibiting trade of Basel-regulated materials between parties and non-parties. Still, scrap plastic exports to Basel-party countries continued during the first month of this year.
In an interview with Plastics Recycling Update, Garcia said ratification would bring the U.S. into a global effort to regulate the scrap plastic trade and would force the country to take responsibility for its own material.
"The initial process is going to be painful – I don't shy away from that reality – and how do we help mitigate that as government I think is a fair part of the discussion," Garcia said. "But it shouldn't be why we don't do the right things."
Support for the proposal extends beyond lawmakers and environmental advocacy groups. PreZero, a growing U.S. reclaimer that recently opened a film processing facility in California, says Basel ratification would build up domestic recycling capacity and would also allow for continued responsible trade of scrap plastic with other countries in a more regulated manner.
"We are one of the companies leading the charge and we believe if the material is there, the market will adjust to develop the infrastructure to process it, especially with demand for domestically produced [post-consumer resin] on the rise," the company said in a statement. "As a country, we must take this responsibility upon ourselves."
Stemming from shifts in Asia
Garcia, who has served as a California lawmaker for nine years, said she has been tracking plastic pollution issues since before China began restricting and ultimately banning imports of scrap plastic.
That move – and the subsequent import crackdowns throughout Southeast Asia – significantly disrupted the U.S. recycling sector. But Garcia noted it also shed light on waste problems globally.
"The system we have right now is not working," Garcia said.
She views Basel ratification as a way to enable greater domestic plastics processing, in effect forcing the U.S. to bear more responsibility for its own discarded materials.
"If we are going to have this plastic and it's not banned, make sure we can recycle it. And it's not just enough to have the technology, right? We need to have the market for it and it needs to pencil out," Garcia explained. She pointed to a separate bill she is sponsoring, establishing extended producer responsibility (EPR) for plastic packaging, as a way to provide financing for the recycling sector.
Basel ratification for the U.S. would require action on the part of Congress, but it's not entirely clear what the process would look like. The U.S. Senate gave advice and consent for ratification in 1992, according to the U.S. EPA. But the convention has changed substantially since then, and it could require another advice and consent process, according to the Basel Action Network (BAN), a Seattle-based advocacy group.
The California resolution from Garcia calls for such a move and for support from the Biden administration.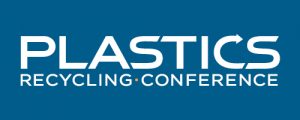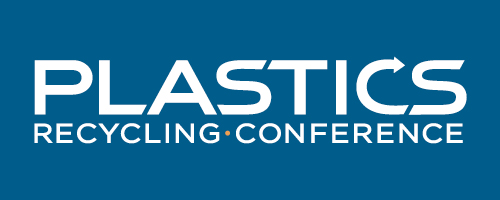 Hear More on the Virtual Stage
Assemblymember Cristina Garcia will speak during "Basel Changes Ahead," a session at the upcoming Plastics Recycling Conference. She will be joined by Adina Renee Adler, vice president of advocacy at the Institute of Scrap Recycling Industries, in a session moderated by Colin Staub of Plastics Recycling Update. The conference takes place virtually April 7-8.
"For California, it's putting this back on the radar of our Congressional colleagues," Garcia said. "I think between the pandemic, and the last four years of the previous presidency, there's a lot of things we weren't doing, a lot of work got paused or got lost. So I think this resolution is also about putting it back on people's radars and agendas."
Reclaimer sees domestic opportunity
Numerous organizations voiced support in the press release announcing the resolution, including California-based hauler and MRF operator Recology, BAN, the multi-stakeholder California Commission on Recycling Markets and Curbside Recycling, PreZero and others.
PreZero, which processes low-grade plastics at multiple U.S. facilities, told Plastics Recycling Update that Basel ratification "would mean that, as a country, we would need to take it upon ourselves to develop the infrastructure that would support a true circular economy."
The company pointed to its own operations as evidence that traditionally exported plastics can be processed domestically, given the right investments.
"At PreZero US we have developed infrastructure domestically that promotes a circular economy for these difficult-to-recycle plastics that are typically sent overseas including LDPE/LLDPE film, as well as mixed rigid plastics," the company stated, adding that it plans to have the capacity to process over 160 million pounds of plastic per year by the end of 2021.
The company said Basel ratification would create a strong foundation for future U.S. capacity growth.
"We also plan to bring similar facilities on-line over the next few years in every major region in the U.S.," the company stated. "Ratifying the Basel Convention backs up these investments by making the feedstock available that would normally be exported overseas."
Although it could bolster the domestic processing industry, Basel ratification does not mean ending or opposing all scrap plastic exports, PreZero pointed out.
"We do, however, support the trade of materials across borders to countries with developed infrastructure, for example some countries in Europe (PreZero has highly effective plastic processing lines in Italy & Austria)," the company stated. "It's important to recognize that responsible trade of materials across borders is beneficial for a thriving recycling commodities market."