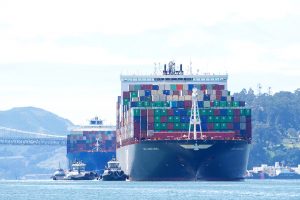 Readers last month were drawn to a variety of news articles, including those covering international trade, updates from a PET reclaimer, investments in recycling companies and introduced legislation.
The list below shows our top stories published in May in terms of unique page views.
1 | Basel changes may have 'bigger impact' than China ban
The recent move by 187 governments to alter a global waste treaty will mean further uncertainty for U.S. scrap plastic exports.
2 | CarbonLite develops ocean plastic product
PET reclaimer CarbonLite launched a resin product made from ocean-diverted plastic, and the company released details on its third PET recycling facility.
3 | Canadian bill would put strict limits on packaging design
Federal legislation proposed in Canada requires consumer packaging to be made from a short list of recyclable materials. The guidelines include only two plastic resins.
4 | Chemical recycling firm lands $35 million in backing
Loop Industries has struck a deal for a $35 million investment, which will help fund a recycling plant to produce tens of millions of pounds of RPET each year.
5 | Recycling efforts receive millions in state funding
Five plastics recycling projects will take in a total of $11.7 million in California state grants. The awarded companies are targeting scrap plastic from a variety of sources.
Photo credit: Sheila Fitzgerald/Shutterstock