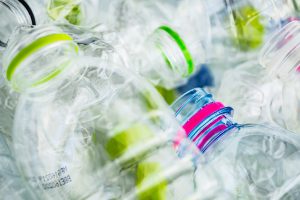 Federal legislation proposed in Canada requires consumer packaging to be made from a short list of recyclable materials. The guidelines include only two plastic resins.
Canadian bill C-429, introduced to the country's House of Commons in February, aims to "prohibit the use of consumer product packaging unless it is made of a material that is recyclable or compostable."
The bill identifies eight materials that can be used to manufacture consumer product packaging. PET and HDPE are the only plastics on the list, meaning other resins wouldn't be allowed in packaging products.
The legislation was introduced by Nathan Cullen, a member of the House of Commons representing a jurisdiction in northwest British Columbia. The House of Commons is one chamber of Canada's Parliament.
"Canada's recycling program isn't doing the job," Cullen told fellow lawmakers during a Parliamentary session on May 3. "Over 90% of what we put in our blue boxes is actually ending up in landfills."
The list could be amended to add more materials. According to the bill, if Canada's environment minister consults with governments and recycling industry stakeholders and finds that "a sufficient number of communities and municipalities have access to facilities capable of recycling or composting a particular packaging material," the official may recommend adding it to the list.
The bill has not received action beyond a first reading. But it is notable for its approach to increasing packaging recyclability, and is among the more prescriptive proposals to come out in North America.
Several Canadian provinces have extended producer responsibility (EPR) programs for packaging in place, requiring companies to help fund collection of the packaging they produce. The country has also adopted a nationwide plan to move towards full EPR for packaging and other materials.
Cullen's bill was featured in a recent Global News series examining challenges facing Canada's recycling industry, and the article noted that the proposal would need the support of the majority Liberal Party to pass (Cullen is a member of the New Democratic Party). The Global News reported the current environment minister supports the bill "in principle" but did not expand beyond that.
Photo credit: Kwangmoozaa/Shutterstock

More stories about Canada