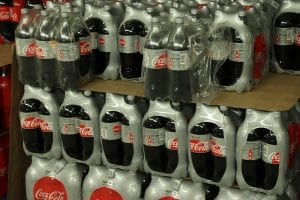 Stories about beverage companies using recycled plastic, a facility sorting flexible packaging, a chemical producer embracing pyrolysis and authorities dismantling a fraud scheme drew readers' attention last month.
The list below shows our top stories published in December in terms of unique page views.
1 | Growing PET reclaimer to supply Coca-Cola bottlers
PET recycling startup Loop Industries has inked another deal with a global food and beverage brand.
2 | How a materials recovery facility will sort flexible plastics
Flexible packaging isn't going away anytime soon, and an upcoming pilot project seeks to ensure it doesn't go to landfill.
3 | Prime giant to install pyrolysis plant
SABIC, one of the world's largest chemicals producers, will install a demonstration unit to recycle mixed plastics into feedstock for crackers.
4 | Nestlé Waters will quadruple recycled plastic usage
A major brand owner says it will be using 25 percent recycled plastic in the packaging for all of its U.S. products in three years.
5 | CalRecycle: Trio carried out $16 million deposit fraud
Authorities have seized thousands of pounds of beverage containers and made multiple arrests in an alleged scheme to defraud the container deposit program in California.
Photo credit: StudioPortoSabbia/Shutterstock