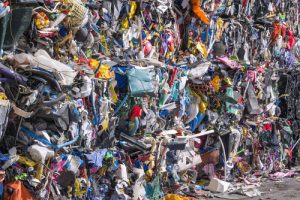 SABIC, one of the world's largest chemicals producers, will install a demonstration unit to recycle mixed plastics into feedstock for crackers.
Saudi Basic Industries Corp. (SABIC), a publicly owned manufacturer of plastics and various other chemical products based in Saudi Arabia, will install the demonstration unit at its facility in The Netherlands, according to chemical industry journal ICIS.
Abdulrahman Al-Fageeh, SABIC's executive vice president of petrochemicals, told ICIS the plant would produce a pyrolysis oil from contaminated, mixed-streams of plastics otherwise headed for incineration or landfill. The final product will serve as feedstock for the company's European crackers, which are units that break molecules to create new products.
Al-Fageeh spoke to ICIS at the Gulf Petrochemicals and Chemicals Association Annual Forum.
"We are supporting greatly the mechanical recycling of plastics, but we believe that the long term sustainable circular economy will lie in chemical recycling," Al-Fageeh said.
Photo credit: cwales/Shutterstock
More stories about technology