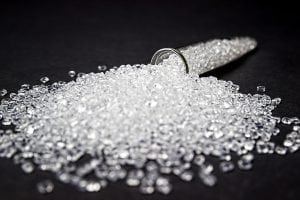 Readers displayed varied interests last month, gravitating toward stories about export markets, Chinese investment in the U.S., ocean plastics legislation and PET recycling technologies.
The list below shows our top stories published in October in terms of unique page views.
1 | Malaysia ramps up scrap plastic restrictions
Malaysia announced in early October that scrap plastic shipments would soon be subject to new restrictions, as the country works to get a handle on skyrocketing imports.
2 | Details on a China-backed plastics plant
A planned South Carolina processing facility will shred, wash and pelletize a variety of scrap plastics with an emphasis on post-industrial material, a company leader has confirmed to Plastics Recycling Update.
3 | Lawmakers pass 'Save Our Seas Act'
Congress has passed a bill reauthorizing a marine debris program. The legislation also asks President Trump to work with other countries on international waste management solutions.
4 | A glimpse at the technology inside rPlanet Earth
A huge PET recycling plant has begun operations in the Los Angeles area, and details have been released about equipment working in the vertically integrated facility.
5 | PepsiCo signs deal to buy RPET from startup
A depolymerization technology firm has landed an RPET sales deal with one of the world's largest food and drink companies.
Photo credit: Mr_Mrs_Marcha/Shutterstock