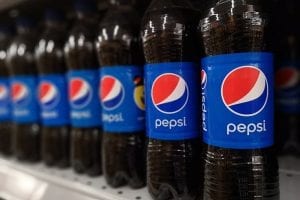 A depolymerization technology firm has landed an RPET sales deal with one of the world's largest food and drink companies.
Terrebonne, Quebec company Loop Industries signed a multi-year offtake agreement with PepsiCo. The intention is to supply PET bottle makers with recycled resin so they can produce 100 percent RPET containers.
Loop Industries uses a heatless, pressureless process to break down PET into its component monomers, which are used to make new plastic. The chemical recycling technology can recycle contaminated, degraded and colored plastic into RPET for food and beverage applications.
Loop Industries, a publicly traded company, announced the PepsiCo deal on Oct. 10. It uploaded a copy of the agreement, although key details, such as the price per ton and the amount of recycled plastic to be supplied, were redacted as confidential business information.
The PepsiCo deal is related to a different recent Loop Industries announcement. The company in September announced a joint venture with global plastics company Indorama Ventures. As part of the partnership, an Indorama facility on the east coast will be retrofitted with the depolymerization technology and 100 percent recycled PET will be produced for the beverage and consumer packaged goods markets. Manufacturing is expected to begin in early 2020.
PepsiCo agreed to purchase some production capacity at that facility.
According to the Loop press release, the deal also includes a marketing and communications plan to raise awareness about the importance of recycling, sustainability and the circular economy.
Loop and PepsiCo have worked together on a mail-in recycling program for the company's Drinkfinity drink pods, which include layers of PET, HDPE and aluminum.
Photo credit: Zety Akhzar/Shutterstock

More stories about brand owners