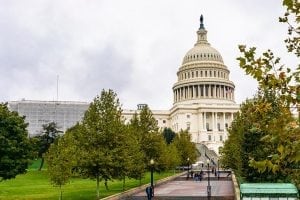 Congress has passed a bill reauthorizing a marine debris program. The legislation also asks President Trump to work with other countries on international waste management solutions.
The U.S. Senate and House of Representatives last week voted by unanimous consent to approve the "Save Our Seas Act of 2018." The American Chemistry Council (ACC) released a statement praising its passage and calling on President Trump to sign it into law.
"We have long supported the 'Save Our Seas Act,' bipartisan, bicameral legislation that will focus U.S. resources, technologies and investments in places where they are needed most," ACC President and CEO Cal Dooley said in a statement. "Recent studies show ocean plastics most often result from poor waste management infrastructure, including insufficient collection, recycling and recovery facilities in rapidly developing countries."
The bill was introduced Sept. 26 and passed the next day.
Photo credit: Kurt Pacaud/Shutterstock
More stories about marine debris