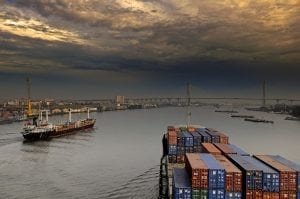 Eclectic interests were on display last month, with readers clicking on stories about markets, sustainability goals and technology.
The list below shows our top stories published in September in terms of unique page views.
1 | Exports to Thailand collapse after ban
A Thai policy restricting the import of scrap plastics has proved effective. U.S. scrap plastic exports to the country dropped by 94 percent after the ban took hold.
2 | FDA issues slew of letters for food-contact recycled plastics
A recycling process using a rotary drum and infrared radiation effectively decontaminates PET, according to the FDA. The agency also gave a nod to recycling a PP/HDPE blend into food packaging.
3 | Major packaging company announces goals
A global flexible and rigid packaging producer aims to manufacture its products using 100 percent recycled or sustainably sourced plastic a decade from now.
4 | Reclaimer argues for goal of 50 percent RPET bottles
Some beverage brand owners are moving toward 100 percent RPET bottles, but one of the country's largest PET reclaimers says the magic number may be half that amount.
5 | Pyrolysis firm unveils recycled chemicals to make olefins
Agilyx is already processing scrap PS into a feedstock for prime plastics production. Now, the Oregon company says it can do the same thing for recovered PE and PP.
Photo credit: joachim affeldt/Shutterstock