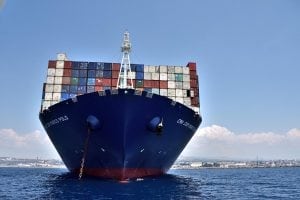 To keep up with the top export destinations for U.S.-sourced scrap plastics, Plastics Recycling Update examined the latest shipping data from the U.S. Census Bureau.
The figures offer a snapshot of exports in June, at a time when some Southeast Asian countries began enacting import restrictions. The data also shows that even with China's import restrictions, the country remains among the largest importers of recovered plastic.
U.S. exporters shipped nearly 25 percent less recovered plastic worldwide in June compared with the previous month. That was largely because some Southeast Asian nations scaled back the volume they import.
Vietnam imported 28.7 million fewer pounds of scrap plastic in June, representing a drop of nearly 74 percent compared with the previous months. The decline corresponds with a decision by major Vietnamese ports to stop accepting containers of scrap plastic beginning in mid-June. The ports cited overcapacity problems and said the plastic ban would be in effect for four months while the country figures out how to handle the influx.
Thailand decreased its plastic imports by 14.5 million pounds, a drop of about 35 percent. Similar to Vietnam, the Thai decrease correlates with a late-June decision by government officials to immediately suspend all plastic imports due to a backlog of material at ports.
Malaysian imports dropped by about 20 percent, equating to 12.4 million pounds. Still, Malaysia was the largest single importer of U.S.-sourced scrap plastic during June. Although the country did not issue any sweeping decrees, it has experienced temporary disruptions since the beginning of the year. In July, the country announced it would temporarily stop issuing import permits for scrap plastic.
All told, the U.S. shipped 213 million pounds of scrap plastic in June, down 32 percent – or about 99.9 million pounds, from June 2017.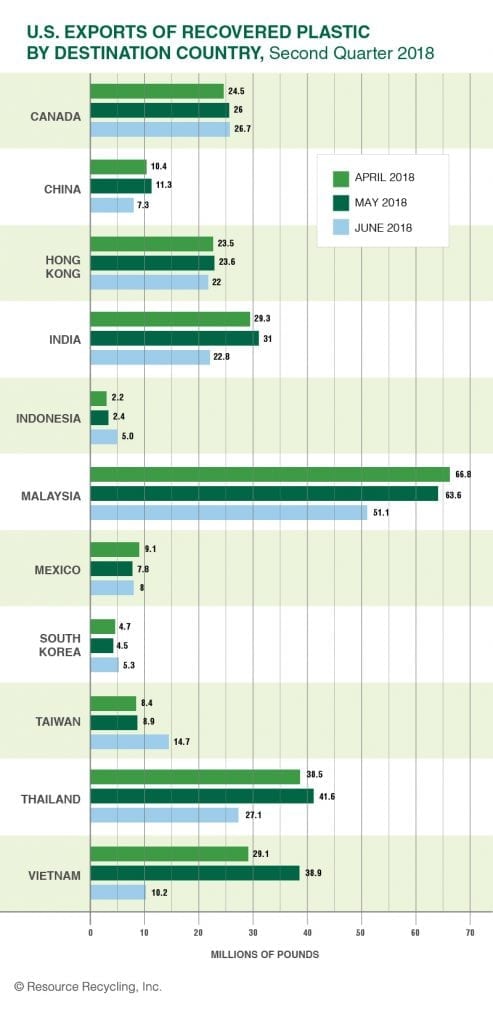 Photo credit: GERARD BOTTINO/Shutterstock
More stories about exports