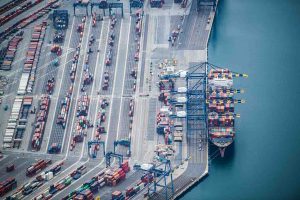 Clean PET flake may be allowed into China instead of being considered a waste prohibited from import, according to several sources with knowledge of the situation.
As is, flake is generally understood to be included in a customs commodity classification that is banned by China's restrictions that took effect this year, alongside other scrap plastic materials. But that could change, according to the Bureau of International Recycling (BIR) and Steve Wong, executive president of the China Scrap Plastics Association.
"According to reliable source, the General Administration of Customs of China is expected to soon announce the guidelines for accepting good quality recycled PET flakes as a commodity import," Wong wrote in a May 15 market report provided to Plastics Recycling Update.
BIR also cited sources noting flake would be allowed in "without the need for a licence." China issues licenses imposing quotas for imports of scrap materials.
The potential change would be a rare example of China relaxing its import regulations, which have so far steadily decreased the amount of material allowed into the country. "Whether that is to signify the flexibility in policy implementation is yet to be seen," said Wong, who is chairman of Hong Kong plastics recycling company Fukutomi.
The regulatory allowance would present opportunities for companies that have set up processing plants outside China. Some of those operations process scrap plastic into pellet form, allowing import into China. In other cases, such as a Chinese investment in the U.S. that was recently profiled by Plastics Recycling Update, companies are shredding plastic, sending it to Southeast Asia, and pelletizing it before shipping into China. With flake allowed in, the companies could ship directly into China without pelletizing.
If the measure is indeed finalized, it would line up with what Wong first reported in November, when he described a conversation with a top Chinese customs official who was supportive of allowing in washed flake. At that time, Wong described a possibility of flake being classified as post-industrial material, allowing it to get around the ban. But since then, China has announced it will ban post-industrial plastics by the end of this year.
Instead, in the recent announcement BIR said PET flake would be treated as "general goods for import without the need for a licence."
Photo credit: Leonardo da/Shutterstock
More stories about exports