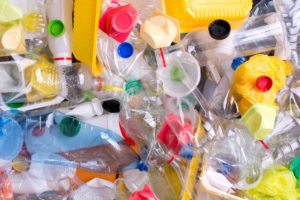 The U.S. has become a focus of investment for a small yet growing portion of the Chinese scrap processing industry. Backers of two in-development operations note they are looking for regulatory stability and a strong supply of recyclables.
As experts continue to predict more U.S. investment from Chinese operators, Plastics Recycling Update spoke with two companies that recently pulled the trigger on stateside processing facilities. Ecomelida and Roy Tech Environ shared details on why the came to the U.S. as well as their processing capacities and thoughts on future expansion.
South Carolina carton recovery
A Chinese processor announced last month it plans to open a recycling operation in Orangeburg, S.C. that will be aimed at processing food and beverage cartons.
Ecomelida is a subsidiary of Zhangzhou Sanlida Environmental Technology Corporation, a Chinese operation that imports and processes scrap fiber and plastic.
"South Carolina is our first base in the U.S.," company representative Yang Huang said. "We are expecting to build more facilities in the States in the future."
The company has historically imported scrap materials into China for processing. Ecomelida recently set its sights on the U.S. for a few reasons. "The recycling system is considered more mature in the U.S.," Huang said. "We should be able to get cheaper and better raw materials here."
The company chose South Carolina for its support from local government, business-friendly atmosphere and convenient transportation, Huang said. Ecomelida has acquired a roughly 200,000-square foot building on about 45 acres of land. The facility will open with an initial production capacity of 72,000 metric tons of plastic pellets per year and 36,000 metric tons of pulp. The company plans to scale production up in the future, Huang said.
Many cartons also contain aluminum, but that material typically accounts for less than 2 percent of a carton by weight and won't be a large output material for the facility.
The Orangeburg operation will source its cartons from brokers the company has existing relationships with, including those who were formerly shipping recovered cartons to Ecomelida in China. The company also plans to work with the Carton Council and other organizations on sourcing feedstock.
Ecomelida pellets can be used to make a range of products including cable coatings, fake plants, hangers and more. Its pulp is used in tissue paper production. Ecomelida will sell all of its output to its existing customers in China.
"We are willing to expand our market domestically in the U.S. when we add more production lines and produce diverse products in the future," Huang said.
Alabama provides stability for plastics processor
Import disruptions convinced a longtime Chinese plastics processor to launch a new facility in Alabama. Roy Tech Environ first announced its new facility in February.
The company is a subsidiary of a Shanghai-headquartered plastics processing operation founded by CEO Lily Zhang two decades ago. Zhang launched the U.S. subsidiary more than three years ago in Huntsville, Ala., as a buying office to source U.S. feedstock for the processing facility in Shanghai.
In the past, the company has shipped plastics to China in various forms, including baled and shredded. Then, China began tightening its import policies. The company may be forced to close the Shanghai facility due to the import restrictions.
"Since the middle of last year, it's more and more difficult," Zhang said through a translator.
Zhang recently began looking into opening a processing plant in the U.S, and that has resulted in a nearly $2 million processing site in Grant, Ala., about 30 miles from the Huntsville space. Roy Tech Environ is located in an empty factory building with about 82,000 square feet of warehouse space. The company will shred U.S.-sourced plastics and send them to Southeast Asian customers, who will further clean and pelletize the materials before shipping loads into mainland China.
The Grant location has a target capacity of about 20,000 tons per year. It will handle mostly engineering plastics, including nylon, PC and PC/ABS, Zhang said, sourced from the nearby region. The company chose to locate in Alabama due to its proximity to the automotive industry and other post-industrial scrap plastics. "In a 250-mile radius, the supply is abundant," Zhang said.
In six months or so, the company will consider adding a pelletizing line in the Grant facility. At that point, it would likely narrow the material it handles, focusing on one resin.
The company plans to launch the plant in the coming weeks. Since the Grant space is the company's first overseas processing investment, that has come with a learning process. The U.S. presents a very different business environment than exists in China. But any challenges in launching the facility were worth it for the company to continue operating and find regulatory stability.
"You have plenty of resources available here in America," Zhang said. "The business environment is not so harsh compared to Southeast Asian countries."
There, the regulations are less predictable, she said.
Analysts have predicted Southeast Asian countries will enact import reforms in response to the growing volumes of material the region is importing since China closed its doors.
Because the challenge of importing plastics into China is far from unique to Roy Tech Environ, the company's investment is being watched by its Shanghai peers, who are "lining up to pay us a visit," Zhang said.
Photo credit: photka/Shutterstock
More stories about markets