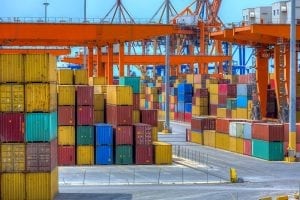 The Basel Action Network (BAN) has released a report stating two Canadian companies have exported end-of-life electronics to Hong Kong and Pakistan.
BAN today posted the results of the latest investigation involving GPS tracking devices in end-of-life electronics. Forty-three electronic devices were dropped off at e-scrap collection sites in seven Canadian provinces in April 2017.
The Seattle group dropped off non-functional CRTs, LCDs and printers, according to the report, which is titled "Export of e-Waste From Canada: A Story as Told by GPS Trackers." Each included a GPS tracker that reported its location once every 24 hours.
Of the 43 devices, BAN reported that seven were exported, and of those, three went to Hong Kong and one to Pakistan, both of which BAN identifies as developing countries. Of the other three, one went to Germany and two to the U.S.
BAN's latest report follows several previous GPS tracking projects the group carried out. In August, it released the results of a project tracking electronics dropped off across Australia. In May, it said it tracked devices shipped from Europe to Thailand. Earlier, in January, it issued a report naming a number of U.S. companies as being involved in exporting, prompting a response from some of them. That came shortly after a BAN report in September 2017 named U.S. companies as exporters.
Two operators identified in exporting
BAN described all seven exports in its latest report as "likely illegal," depending on a variety of factors, notably including interpretation of the Basel Convention. E-Scrap News previously explored the legality of e-scrap exports in a multi-part series titled Eye On Exports.
Three of the devices that went to either Hong Kong or Pakistan were exported by the nonprofit group Electronic Recycling Association (ERA), according to BAN. Overall, six of the tracking devices were deployed at ERA sites; three of them remained in Canada, two were sent to Hong Kong and one to Pakistan.
One LCD and one printer were exported from an ERA site in Richmond, British Columbia, according to BAN. Another LCD was exported from what BAN identifies as an Edmonton, Alberta collection site that worked with ERA.
BAN dedicates a section of the report to charting its further investigation into ERA dating back to 2008. The report claims ERA exported at least 17 containers from 2008 to 2013 to China, Hong Kong, Malaysia and Pakistan.
In the latest project, the fourth device exported to Asia was deployed at Recycle Informatique, an e-scrap company in Quebec. It ended up in Hong Kong, according to the report.
Canada has an extended producer responsibility (EPR) system that is run by industry-managed stewardship groups. The Electronic Products Recycling Association (EPRA) oversees nine of the 10 provincial EPR programs in Canada. Alberta's program is handled by a different organization, the Alberta Recycling Management Authority (ARMA).
Three of the seven companies involved in the documented exports were approved processors through ARMA and EPRA, and they were certified to the R2 standard (EPRA employs an electronics recycling standard that incorporates the R2 standard as well as specific Canadian requirements). ERA and Recycle Informatique were not certified to any electronics recycling standard and were not approved depots or processing sites under an industry stewardship program.
The three devices that were sent to the U.S. or Germany were exported by EPRA- or ARMA-approved e-scrap operations: CDI of Ontario, Evolu-TIC Outaouais of Quebec and GEEP of Alberta.
Photo credit: anastasios71/Shutterstock
More stories about exports