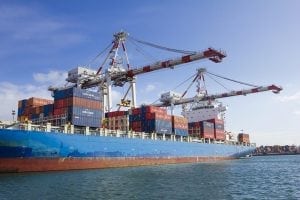 GPS trackers used in a United Nations-funded study showed Australian e-scrap was exported to Hong Kong, according to the Basel Action Network.
The watchdog group issued a press release Aug. 8 on the results of a one-year scrap tracking effort funded by a grant from the United Nations Regional Enforcement Network on Chemicals and Waste.
Trackers were placed inside 35 old computers, printers and monitors, and the devices were left at government-sanctioned consumer drop-off locations in the Australian cities of Adelaide, Brisbane, Perth and Sydney. According to BAN, most of the equipment ended up at domestic e-scrap processors or landfills, but two LCD monitors were exported to Hong Kong, with one being re-exported to Thailand. The broken monitors had been dropped off at Officeworks stores.
Although the findings show just 6 percent of the devices in the project were ultimately exported, BAN's founder and director, Jim Puckett, said "it stands to reason that this discovery represents far more volume than simply two devices."
"It is imperative that the Australian government conduct a full review of their consumer take back programs, and prosecute any violators for criminal trafficking in hazardous waste," he stated in the release.
For years, BAN has used tracking devices as part of its e-Trash Transparency Project. Recently, it began offering a commercial service, called EarthEye, to companies and government regulators interested in tracking the downstream movements of scrap electronics. The most recent processor to sign up for the service is Cascade Asset Management (see related story).
Photo credit: Sunflowerey/Shutterstock

More stories about exports