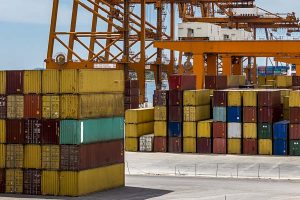 Seven e-scrap entities have been accused of questionable downstream practices by the Basel Action Network, after tracking devices showed they were involved in moving materials that were eventually exported to developing countries.
Named in Basel Action Network's (BAN) latest report are All Green Recycling of Tustin, Calif.; Attan Recycling of Chino, Calif.; Compucycle of Houston; a Goodwill location in Oxford, Mich.; Great Lakes Recycling of Oak Park, Mich.; IQA Metals of Chino, Calif.; and Tri Valley Recycling of Stockton, Calif.
BAN initially erroneously named Great Lakes Electronics of Warren, Mich. in its report, mistaking the company for Great Lakes Recycling. The mistake was corrected in BAN's report after E-Scrap News contacted Great Lakes Electronics seeking comment. BAN has since issued a corrected press release.
The release follows two previous BAN tracking reports that alleged electronics recycling companies exported materials overseas and claimed the shipments were in violation of international laws. The tracking effort, which BAN calls the E-Trash Transparency Project, involves placement of tracking devices inside low-value scrap electronics to verify where they travel once they enter the electronics recycling stream.
The report describes "chains of export," meaning scenarios in which materials changed hands multiple times before ultimately being sent out of the country. For instance, in Goodwill's case, the nonprofit group sent collected e-scrap materials to Michigan-based Padnos, according to the report.
A majority of the tracked exports ended up in Hong Kong, and others were tracked to China and the Philippines.
BAN points out that being named on the list "does not necessarily imply culpability" but says that even companies that were upstream of the actual exporter have a "responsibility to perform the necessary due diligence to know that their e-waste does not get harmfully or illegally exported after it leaves their hands."
Some named firms push back
E-Scrap News reached out to all of the enterprises explicitly identified in the report.
Attan Recycling provided a response. "For the record," it noted in a statement, "we are not shipping any e-waste outside the [U.S.]," adding that all of its customers are located inside the country.
CompuCycle, which is certified to the R2 standard, also pushed back on the report.
"CompuCycle did not export a printer from our Houston facility to Hong Kong," Clive Hess, the company's executive vice president, said in a statement. He said the company delivered 15 skids of printers to a Fort Worth partner on July 13 and that the receiving company was one that CompuCycle had verified was handling materials in conformance with R2 standards.
"By virtue of this BAN press release, [BAN executive director] Jim Puckett and BAN have made an obvious attempt to improperly besmirch our business reputation and we intend to pursue this matter more fully," the statement from Hess noted. Hess added CompuCycle was not contacted by BAN prior to the report being published.
In the report, BAN indicated some trackers are still active, so it's too early to report the names of companies found not to be exporting to developing countries. The group says it hopes to publicize that information in the future.
In the press release, BAN noted that two of the named companies maintain only R2 certification. Based on observations of all three tracking reports, BAN claims that companies with R2 certification tend to export electronics to developing nations more than e-Stewards-certified companies or others without either certification.
Of the seven companies listed in the latest report, none is certified to the e-Stewards standard.
Sustainable Electronics Recycling International (SERI), which manages the R2 standard, did not immediately comment on BAN's remarks.  E-Scrap News will be providing space for an R2 response in the coming weeks.
More stories about exports