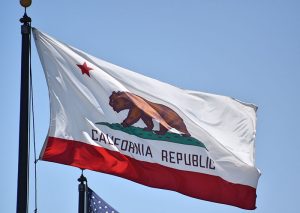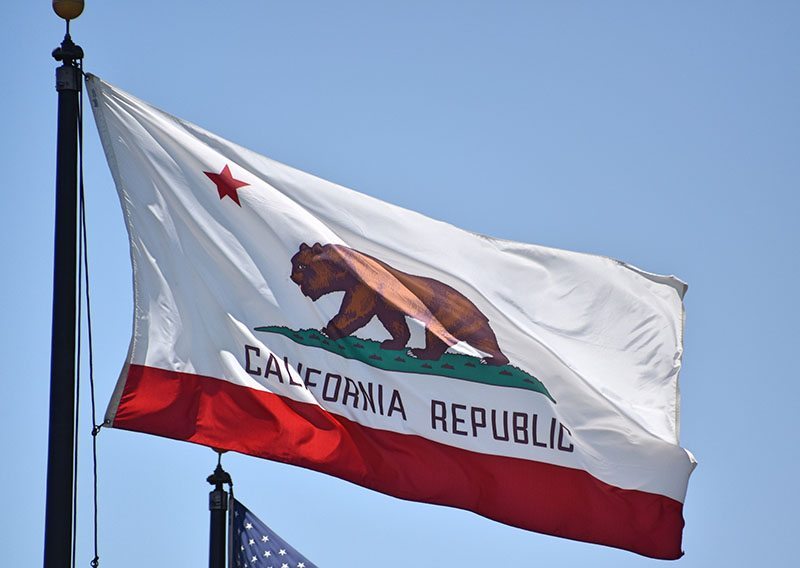 It's been 15 years since California's e-scrap program was launched, and those years have brought significant changes to the end-of-life device stream. Now, administrators of the country's first state program have adopted a vision for the future.
The California Department of Resources Recycling and Recovery (CalRecycle) on May 15 adopted recommendations that came out of the two-year Future of Electronic Waste Management in California project.
Under the Golden State's unique program, consumers pay an advanced recycling fee when they buy new electronics. State government collects the money and provides collection and processing payments to e-scrap companies handling covered devices, currently 49 cents a pound.
"Electronic devices are changing so rapidly that our current recycling infrastructure has not been able to keep up," said Teresa Bui, a special advisor for CalRecycle, at the agency's May 15 meeting. "There are things in the market that we could not have imagined 15 years ago."
Long dominated by CRTs, the stream now includes more LCDs, laptops and tablets, which today represent some 14 percent of the weight claimed for program payments.
CalRecycle assistant administrator Howard Levenson noted the program has been updated in the past. One recent example is the implementation of different rates for CRTs and non-CRT devices. But wider planning for the future is especially important in light of commodity market fluctuations and ongoing shifts in device types entering the market. Weight-based payments to processors are decreasing, even as they're handling more complex devices.
"As a result, we're seeing less recyclers participating in the market, and recyclers are starting to charge for devices that are not under the program," Bui said. That impacts convenience for consumers and costs local governments.
E-Scrap News covered an October 2017 workshop held as part of the project. The final project recommendation, almost all of which would require legislation, are as follows:
Expand the list of covered products. The project recommends adopting the European Waste Electrical and Electronic Equipment (WEEE) Directive definition of a covered device, which includes "all equipment with a plug or a battery, with a few exceptions," said Shirley Willd-Wagner, senior environmental scientist for CalRecycle. Within that definition, CalRecycle recommends prioritizing products with batteries or lamps. "Without new products, [e-scrap companies] may be unable to maintain free and convenient collection opportunities and to ensure proper end-of-life management of electronic waste," Willd-Wagner said.
Increase public education and outreach. Consumers are often confused about where to find collection service. This problem, Willd-Wagner noted, will be compounded if the agency adds new devices to the covered product list. As examples of education possibilities, the paper lists additional point-of-purchase information and a statewide outreach campaign.
Require OEMs to play a larger role in producing and distributing education materials.
Increase reporting and labeling of hazardous materials in devices. "Labeling the presence and location of hazardous materials in products is critical information for recyclers to have," Willd-Wagner said.
Require manufacturers to increase product durability. "Some of these requirements do exist in Europe and elsewhere in the world and could be used as examples for CalRecycle," Willd-Wagner said.
Incentivize repair and reuse. California is one of 18 states that have introduced right-to-repair legislation, and CalRecycle is considering pushing for further repair initiatives. "CalRecycle could facilitate partnerships with repair and reuse organizations, such as iFixit, fix-it clinics, and The Repair Association, all very active in this field, to support reuse actions," Willd-Wagner said. CalRecycle should investigate additional fees for devices "when certain non-desirable environmental aspects are in the design, such as presence of glues, or solvents, or proprietary screws," she said. Those fees would be removed for devices designed for ease of repair.
Support market development. CalRecycle could provide grants and loans for new recycling and processing methods, as well as fund non-profit repair and reuse groups, Willd-Wagner said. It could also supply state purchasing agents with information on EPEAT (Electronic Product Environmental Assessment Tool).
Expand research activities. The department could cover topics such as global markets, material recovery feasibility, recycling technology and device lifespan.
Streamline reporting for recycling companies. This would involve developing an electronic claim submittal system.
Adjust payment rates annually. Rates are adjusted every other year. Switching to annual changes would "provide flexibility to respond quickly to the changing markets," Willd-Wagner said.
Change the point of fee collection. CalRecycle collects fees from retailers. If the state began collecting the fees from manufacturers, it would mean collecting from significantly fewer entities.
Plan for how emerging technologies will be handled. The department plans to discuss end-of-life strategies with producers of certain items, particularly solar panels and lithium-ion batteries, "to get ahead of what could become a serious waste management problem," according to the project paper. CalRecycle will encourage voluntary takeback initiatives, among other possibilities.
EPR possibility
In the short term, CalRecycle is recommending enhancing the existing fee and payment system.
But in the longer term, it will explore transitioning to an extended producer responsibility (EPR) program, Bui said. The goal is to develop an initiative that is as robust as the current state system, "without causing significant disruption to the recycling industry and to the current markets," Bui said.
Under an EPR program, manufacturers would contract with collectors and recycling operators. Under that process, "small recyclers and collectors could be at a competitive disadvantage and could be placed out of the market," Bui said.
Furthermore, an industry-managed stewardship organization "may have inherent self interest to keep recycling costs as low as possible," Bui said. This could lead to sub-par recycling practices as contractors compete to offer the lowest bid.
Finally, EPR programs present challenges the current CalRecycle system doesn't have. One example is manufacturers being forced to collect legacy products they never actually produced. In its lawsuit challenging Connecticut's program, Vizio noted the state program forces it to contribute funding to recycle CRTs, which the company never produced (the case was ultimately dismissed).
Bui acknowledged there are some disadvantages to CalRecycle's current system, including an increase in administrative costs as the program expands. It also means manufacturers continue to avoid playing a role in end-of-life management of their products in California, Bui noted, although some of the program changes are meant to increase manufacturer responsibilities, even without an EPR program.
Stakeholders weigh in
The recommendations were praised by other California public agencies, advocacy group Californians Against Waste, e-scrap processor Cal Micro Recycling, the California Product Stewardship Council, and others.
Jaime Minor, a lobbyist for HP, said the company is encouraged by a number of the recommendations, particularly the public education and outreach plans. Still, HP has concerns about California moving toward an EPR model, she added.
Walter Alcorn of the Consumer Technology Association, which represents OEMs, said his group has concerns about several of the recommendations, including the idea of moving from a retail- to manufacturer-paid fee. He said retailers are better positioned to remit the fees for devices, because they're better situated to track which devices are sold in California stores versus other states.
"Your program here in California is the most successful state electronics recycling program in the country," Alcorn said. "And because of that, I would encourage everybody to be careful about changing it. We actually have consensus across our industry that the program is working as is."
Photo credit: Donald Walker/Shutterstock
More stories about California