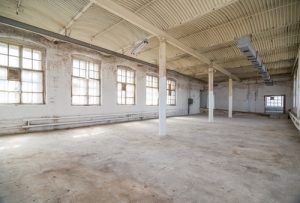 Bankruptcies are a fact of the business world, and the electronics recycling sector is no exception. In the wake of last week's news that PCCR had filed for Chapter 7, we offer a timeline of significant cases that have hit e-scrap of late.
Many of these shutterings have come as a result of ongoing industry issues around CRT management and commodity prices. Some companies file for Chapter 11 bankruptcy, meaning they plan to reorganize, craft a debt repayment plan and stay in business. Others opt for Chapter 7, indicating they will liquidate assets to pay creditors.
Significant ripple effects from the company closures continue to be felt.
PC Rebuilders & Recyclers, June 2017
The most recent e-scrap company bankruptcy comes from a well-known and respected Chicago reuse and recycling company. PC Rebuilders & Recyclers, run by Willie Cade, filed for Chapter 7 bankruptcy June 11 after 17 years in business.
The company was known for running the annual Electronics Reuse Conference, which recently changed company hands and will be operated by E-Reuse Services.
Few specifics are known about the bankruptcy, but PCRR reported having less than $50,000 in assets, and between $1 million and $10 million in liabilities. An initial filing indicated 70 creditors were owed funds, including several e-scrap companies.
Global Environmental Services indictment, March 2017
Some bankruptcies are just the beginning for a company's downfall. Kentucky-based Global Environmental Services was first caught burying CRT materials near its processing facility in 2015. Shortly afterward, GES filed for Chapter 7 bankruptcy, but more troubles were on the way.
The company maintained multiple Kentucky locations as well as one in Austin, Texas. After the bankruptcy, the landlord of the Texas location said GES had abandoned the site, leaving electronic components stacked "from floor to ceiling" inside the warehouse and piles of CRT sand around the site. A government agency began looking into the company's other Kentucky facilities and found "significant" quantities of CRTs inside the three warehouses.
This year the fallout continued, when GES owner Kenny Gravitt was indicted on environmental law and conspiracy charges related to the CRT glass dumping. Gravitt pleaded not guilty.
New Life Electronics Recycling, January 2017
New Life Electronics Recycling was six years into operation when the company announced it had no assets and $1.14 million in liabilities in January.
In the few years leading up to the Chapter 7 bankruptcy, the Illinois company experienced several struggles, including inconsistencies in material collection for a municipal program.
Company leadership pointed to changing state regulations, including a rule that barred haulers from charging fees in municipal programs.
Diversified Recycling, May 2016
The first public indication of trouble at Diversified Recycling came when the company was suspended from applying for e-Stewards certification in 2015. The Basel Action Network, which administers the certification standard, said Diversified had shipped non-working electronics overseas in violation of e-Stewards rules.
Then, the e-scrap company's parent organization filed for Chapter 7 bankruptcy, followed by Diversified itself in July 2016. The company reported no assets and more than $4 million in possible liabilities, but a company leader said that was a misleading figure.
The company troubles were not over, though, as Diversified was slapped with a lawsuit from investors seeking their money back, and a bankruptcy trustee revealed the company was storing 500,000 pounds of intact CRT devices.
Zloop, August 2015
Although it was founded with lofty goals in mind, after just three years in business North Carolina-based e-scrap processor Zloop filed for Chapter 11 bankruptcy, looking to craft a debt repayment plan and reorganize the company.
The processing and IT asset disposition company had, at one time, wanted to establish e-scrap collection across the country using a franchise system. But by 2015 Zloop reported $32 million in liabilities, and $25 million in company assets. At the center of the bankruptcy was a disagreement between the processor and an equipment supplier. Zloop claimed to have paid $6 million for new equipment, only to receive "damaged and incomplete" equipment worth just a third of the price paid.
As the company made plans to sell some of its property, more lawsuits stacked up. An investor sued for nearly $80 million, and NASCAR team Kyle Busch Motorsports sued for missed payments from the Zloop CEO, who had been paying the team $3.2 million per year so his son could drive competitively.
Creative Recycling Systems, September 2014
It's common for a bankruptcy to affect customers or clients of the collapsed company, but the case of Creative Recycling Systems case took things a step further.
After the South Carolina processor filed for Chapter 11 bankruptcy in 2014, it was released from its lease. At that point, the company's former landlord became responsible for 6 million pounds of electronics that were left on-site. The materials had come from municipal recycling programs around the state, and the landlord came to the conclusion those programs should be responsible for cleaning up the mess.
The landlord filed suit against 11 South Carolina solid waste agencies that sent materials to Creative. The suit claimed the agencies knew the processor was struggling financially when they sent the materials, and should have known the company couldn't handle the e-scrap.
More stories about courts/lawsuits