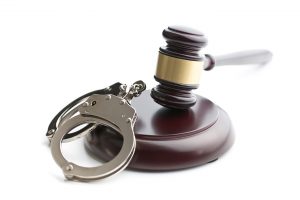 Kenny Gravitt, who led Kentucky-based GES, could be facing prison time and steep fines in connection with the handling and disposal of CRT glass.
Charged by a federal grand jury with one count of conspiracy and seven counts of environmental law crimes, Gravitt has been ordered to appear March 6 in United States District Court at Lexington, Ky. for his arraignment. Each count carries a maximum sentence of five years in prison and a fine of $250,000.
Federal prosecutors are also seeking to seize money tied to the charges or property with equivalent value.
In a statement sent to E-Scrap News, Gravitt stated, "I am not guilty and will defend my position."
Global Environmental Services (GES) was started by Gravitt in 2008 and maintained three locations in Kentucky and two sites in Texas and Ohio. The company was, at one point, certified to both the R2 and e-Stewards standards and held a lucrative processing contract with the state of Kentucky.
Highlighted glass treatment
GES often touted its CRT recycling operation. In a March 2014 promotional newsletter, the company unveiled a CRT glass crushing process that was said to "stabilize the lead content to a minimal percentage" and allow the firm to charge recycling fees "at a fraction of the current industry cost."
In a Q&A from that same newsletter, Gravitt stated, "GES has solved this problem. CRT glass is not a problem for anyone, any longer."
According to the Feb. 2 indictment, under Gravitt's watch GES' Kentucky operation was, in fact, "illegally storing, transporting and disposing of CRTs and crushed glass containing excessive levels of lead." GES used a range of disposal strategies, including burying crushed CRT glass and sending CRTs to the construction-and-demolition debris area of a local landfill.
Problems pile up
In the government's retelling of the events, two issues precipitated GES's actions: an overwhelming CRT Inventory and a recycling process that never quite panned out as planned.
According to the indictment, in mid- to late-2013 GES began receiving more CRT material "than it could physically process." That led to intact devices piling up at the company's Kentucky locations.
At the same time, GES' CRT recycling process was hitting snags. The indictment notes the company's plans to crush CRT glass into a sand-like material that could be sold as a building material, recycling any leftover leaded glass at a permitted operation. But GES didn't find buyers for the sand and resorted to a variety of illegal storage and disposal strategies for both unsold sand material and unprocessed units that had accumulated, the indictment charges.
Illegal disposal methods
The document states GES's methods "included piling the 'sand' in a large, uncovered pile; placing CRTs in dumpsters for transport to an unpermitted landfill; renting trucks to fill with pallets of televisions and monitors and taking them to an unpermitted landfill; and digging a large hole with a backhoe and dumping 'sand' and CRTs into the hole and covering it with dirt."
This occurred, the document states, from at least 2013 to 2015, a period in which Gravitt was at the helm of the company. The government alleges that he "directed and approved the activities."
In October 2015, the company was caught burying the sand in the backyard of its Georgetown, Ky. headquarters. It closed soon after, filed for bankruptcy and was sued by its former Texas landlord for abandoning CRT material.
According to a report in the News-Graphic newspaper, the landfill that accepted CRTs from GES without having a permit to do so, Central Kentucky Landfill, agreed to pay $30,000 in fines to Kentucky's Division of Waste Management.
Additional reporting from the newspaper has shown the disposal facility accepted "hundreds of tons" from GES from 2013 to 2015.