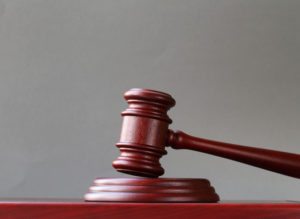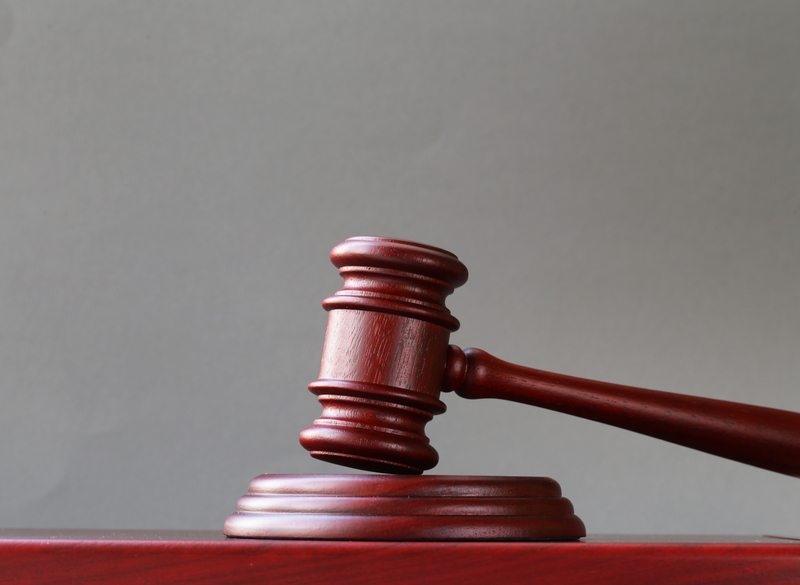 A North Carolina company that once hoped to establish e-scrap recycling across the U.S. using a franchise system now finds itself in bankruptcy and embroiled in a series of legal disputes.
The fights in court include allegations the company's founders helped produce knock-off equipment and used investor money to fuel a NASCAR career for a son of one of the executives.
Zloop, the processing company at the center of the case, has denied wrongdoing and says it was swindled by an equipment provider and sales agent.
Hickory, N.C.-based Zloop and its subsidiaries filed for Chapter 11 bankruptcy in Delaware in August. At the time of the filing, the company had $25 million in assets and about $32 million in liabilities, according to an affidavit from Robert Boston, Zloop chairman and CEO.
Bankruptcy
A review of Zloop's bankruptcy filings by E-Scrap News shows creditors both inside and outside the recycling industry claim the company owes them money. Its top 20 unsecured creditors together have claims totaling more than $25 million against Zloop.
Founded by Boston and Robert LaBarge in 2012, Zloop provides e-scrap processing, on-site and off-site audited data destruction services and plastics recovery services, according to the company's website. Zloop landed a $7 million contract to recycle millions of Keurig coffee machines, court records show. It had also acquired a location in the Reno, Nev. area for materials processing, and it had at one time sold 15 franchises in deals worth millions of dollars.
Now, the company is looking to sell its Nevada land, sell and lease back its Hickory, N.C. headquarters and sell several 53-foot trailers, according to bankruptcy documents. And the deal to recycle Keurig machines ended in 2014 when an investor sued Zloop, The Wall Street Journal reported in September.
Repeated attempts by E-Scrap News to reach Boston and LaBarge for an interview have been unsuccessful.
Equipment disagreement
One ongoing dispute is between Zloop, equipment supplier E Recycling Systems (ERS) and a sales agent, Recycling Equipment, Inc.
In a lawsuit against ERS, Zloop said it signed contracts totaling $6.2 million with the supplier in November 2012 to buy an e-scrap processing system and two wire-processing lines for its North Carolina headquarters. It paid nearly $6 million for the equipment, according to the complaint.
But according to Zloop, which used representations about the equipment's abilities to secure investors, franchisees and customers, including Keurig, ERS failed to deliver the promised equipment, instead delivering machinery worth about $2 million.
"[D]efendants fraudulently provided Zloop with used, damaged and incomplete systems incapable of processing (e-scrap) or wire at the contracted-for rate," the lawsuit states.
In a counterclaim, ERS maintains the equipment was delivered to and accepted by the company. In addition, ERS alleges Zloop attempted to produce a knock-off of the system alongside ERS sales agent Recycling Equipment, Inc.
While that duplicate machinery was only worth $1.7 million, Zloop planned to pay $5 million to Recycling Equipment, Inc. for it so Boston and LaBarge could garner a kickback, ERS's counterclaim alleges.
Boston and LeBarge, who are also suing and are being sued by Recycling Equipment, Inc., have denied the allegations.
Messages from E-Scrap News seeking comment from Jim Cunningham, ERS's managing partner, were not returned.
A representative of Recycling Equipment, Inc. declined to comment.
Additional legal battles
Beyond the equipment lawsuits, one investor has sued Zloop seeking nearly $80 million.
In 2012 and 2013, Zloop sold three franchises in North Carolina, eight in Texas, three in Louisiana and one in West Virginia, according to an affidavit filed by Boston. All of the Texas and Louisiana franchises were purchased by Kendall Garrett Mosing.
Mosing is a member of the family controlling the oil services company Frank's International, according to the Lafayette, La.-based publication IND Monthly. He has sued seeking nearly $80 million, claiming $26.5 million in actual damages with the rest making up penalties under the Louisiana Unfair Trade Practices Act.
Kyle Busch Motorsports (KBM) is also suing Zloop and Boston's son, Justin Boston, alleging they missed $650,000 in payments as part of their $3.2 million annual deal that allowed Justin Boston to compete as a KBM driver, ESPN has reported. Under a racing deal signed by Zloop, Justin Boston, Justin Boston Racing LLC and KBM, Zloop paid KBM more than $1.5 million in early 2014 for a vehicle and pit crew so Justin Boston could drive in NASCAR Camping World Truck Series races, court documents showed. Zloop, the sponsor, then stopped paying KBM, which currently claims it's owed more than $4 million.
Mosing said he wasn't told his funds invested in Zloop would be spent "to help advance the racing career of Boston's son."
Meanwhile, court records indicate Zloop was still processing e-scrap at the time of its August bankruptcy filing, and records show the company earning $15,000 to $20,000 a week from commodity sales going forward into the fall. Zloop was also expected to continue making money from data destruction services.
The company is still paying employees, according to its latest bankruptcy operating report. On Nov. 3, it sought permission to sell truck trailers, saying they had planned to use them to transport scrap to Zloop processing centers but "the current volume of (e-scrap) collection and transportation is insufficient" to warrant keeping them.