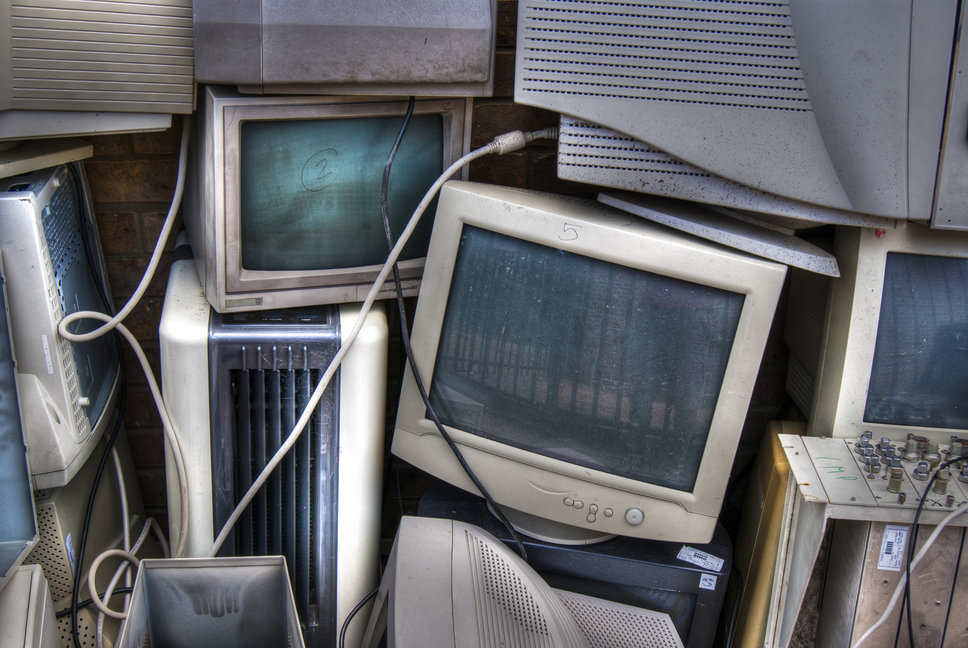 The collapse of e-scrap company Creative Recycling Systems is still being felt in South Carolina, where nearly a dozen solid waste agencies are being sued by Creative's former landlord.
Although CRT glass isn't specifically mentioned in the latest lawsuit, E-Scrap News previously reported that 30 million pounds of CRT glass was left behind at various locations in six states, including South Carolina, after the demise of Creative.
Founded by Jonathan Yob, Creative was once seen as a prominent player in the e-scrap space, with processing hubs in Florida, Georgia and North Carolina and collection sites throughout much of the eastern U.S. It filed for bankruptcy in September 2014.
Suing over abandoned material
Carolina Pines I, LLC, is suing 11 South Carolina municipalities that contracted with Creative for electronics recycling. In federal court documents, Carolina Pines claims 6 million pounds of electronics were left at its Blythewood, S.C. property when Creative closed. The lawsuit claims that material now belongs to the defendants, and Carolina Pines wants it gone.
The defendants include the following entities: Abbeville Public Works, Abbeville County Public Works, Aiken County Solid Waste, Beaufort County Solid Waste, Charleston County Solid Waste, Horry County Solid Waste, Laurens County Public Works, Lexington County Solid Waste, City of North Augusta Public Works, Orangeburg County of Department of Public Works and Sumter County Public Works.
Carolina Pines alleges the defendants knew Creative was facing financial trouble and should have known Creative wouldn't be able to fulfill its obligations.
When Creative filed for bankruptcy and was released from its lease with Carolina Pines, the defendants became responsible for all remaining property, the suit alleges. It also alleges that in November 2015, Carolina Pines gave the defendants 20 days notice to vacate the property or pay rent. According to court documents, neither has happened.
Carolina Pines claims the TVs, hospital and classroom equipment and computers on site are damaging the property and preventing Carolina Pines from renting it to any other tenant. The landlord also claims the defendants are trespassing because they were never given permission to store the e-scrap on the property, and it alleges negligence and violations of the South Carolina Hazardous Waste Management Act.
Carolina Pines seeks back rent from September 2014 until the date of judgment, estimating monthly rent at more than $15,000. The plaintiff also wants punitive damages, and for the defendants to pay attorneys' fees.
Attorneys representing Carolina Pines didn't provide comment to E-Scrap News.
Municipalities fight charges
All municipalities deny the charges in court filings. The City of Abbeville, for example, says once collected electronics were handed over to Creative for recycling, they became the property of Creative.
Abbeville also claims that if it was to have known about Creative's impending bankruptcy, which it denies, than Carolina Pines should have known, too.
For its part, Laurens County denies it has the responsibility to pay rent or remove any e-scrap from the building.
All defendants want the case dismissed, although the North Augusta City Council recently settled the case for $11,000. According to The North Augusta Star, the City felt a settlement would cost less than continuing litigation.
Councilors expressed frustration with the lawsuit, with one saying the City did the right thing by trying to recycle electronics but is now paying for Creative's mistakes.
As for the other defendants, the jury trial is expected to start in spring of 2017.