RRS compiled a timeline of events surrounding China's recent policy announcement that banned import of 24 types of recovered materials.
The proposal has triggered changes in commodity pricing and adjustments to several U.S. recycling programs.
This is an example of global interconnectivity in materials recovery – a foreign nation's policy has had repercussions on virtually all facets of the U.S. recycling industry.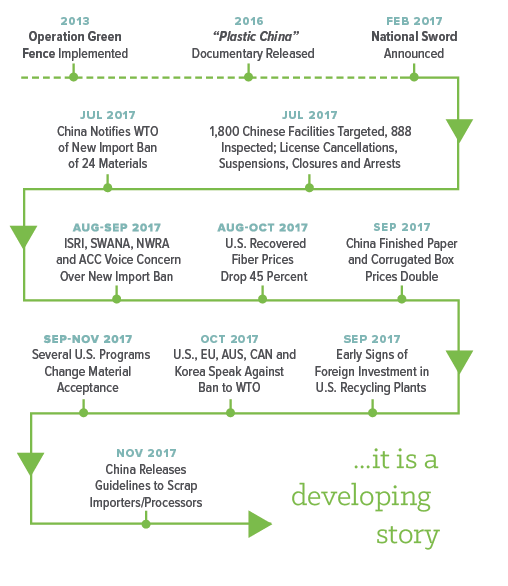 Data Corner is compiled monthly by recycling consultancy RRS.
This article originally appeared in the December 2017 issue of Resource Recycling. Subscribe today for access to all print content.