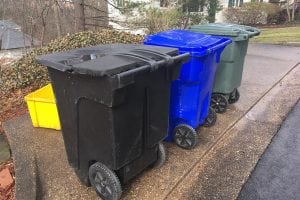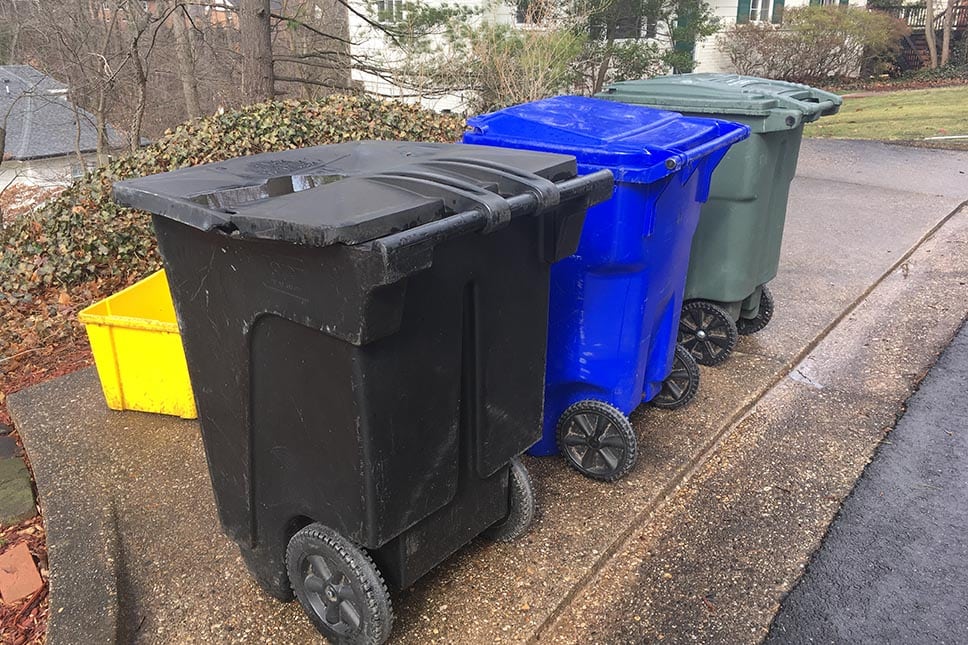 The head of Waste Connections says the economics of recycling must change. Otherwise, companies' sorting costs will further outpace the revenue they fetch from commodity sales.
During a keynote session at WasteCon 2018 last week in Nashville, Tenn., Ron Mittelstaedt, CEO of Waste Connections, also delved into the impact China's import restrictions have had on his company.
"Financially, it's a huge deal," he said.
Waste Connections is the third largest residential garbage and recycling company in North America.
Of the 2 million tons of U.S. recyclables it collected in 2017, about 72 percent went to China prior to September, when the impact began to hit the U.S. recycling market in a big way. Now, less than 2 percent does. It's caused a dramatic change for the company's recycling division, as Resource Recycling has previously reported.
Last year, recycling made up 3.5 percent of the company's revenue, or about $165 million in commodity sales. This year, commodities will be down by about $65 million compared with that figure.
"That's all price. That's all profitability," Mittelstaedt said.
During the WasteCon session, Mittelstaedt fielded questions from David Biderman, executive director of the Solid Waste Association of North America (SWANA), which put on the event.
Changes dependent on Chinese actions
Mittelstaedt noted single-stream programs are seeing anywhere from 20 to 30 percent contamination, which is a "huge problem." He declined to opine on whether single-stream programs should revert to dual stream, but he stressed that China's contamination standard of 0.5 percent is not realistic under the current economics of the industry. Getting contamination even down to less than 2 to 3 percent is "incredibly difficult."
For existing facilities, China's changes provide an opportunity to invest in new equipment: Mittelstaedt noted new optical sorters are "dramatically better" than they were five years ago. The superior capabilities will continue to increase as time goes on, he said, including moving into artificial intelligence.
Mittelstaedt offered one upcoming technology company that could enter the industry: Waste Connections has had meetings with mobile camera manufacturer GoPro.
"They're looking at developing an optical sorter for the waste industry because they're so advanced with their lens," he said.
It's up to each company to look at the current challenge as an opportunity and pull the trigger on those investments. And Mittelstaedt said that really relies on what China decides to do.
"If China says, 'Ah, we were joking,' and jumps back in it, this probably gets kicked down the road like most issues," he said. "I don't think that's going to happen."
As Resource Recycling has reported, the Chinese government plans to permanently eliminate scrap material imports in the near future, opting to replace them with domestically generated material.
Adjustments at home
Mittelstaedt theorized that domestic markets will inevitably continue to develop given all the current pressures, but that the economic model might have to adjust. The markets will be there for a quality product, which will cost more to produce. If the economics don't adjust – namely through contractual changes – the recycling industry will be left with processing costs that will exceed $200 to $300 per ton, Mittelstaedt said, and the end product will recover half that value.
Mittelstaedt mentioned one change he feels municipal programs should make. "Collecting glass is a complete waste," he said. Glass does tremendous damage to vehicles and equipment, and it has no value, he said. Accordingly, Waste Connections has been proactive about communicating to municipal governments its preference that they remove glass from the recycling stream.
The current market strife has taken a long time to come to fruition and it's going to take a long time to fully resolve, according to Mittelstaedt. In the meantime, Waste Connections is sending 85 percent of its material to domestic markets. The remainder is going to international destinations, primarily India, Vietnam and certain parts of Eastern Europe.
Although those markets are there, they have their own difficulties. Like many companies, Waste Connections is seeing backups in countries such as Vietnam. "They're totally saturated," Mittelstaedt said.
Resource Recycling has reported on numerous import restrictions that have rippled across Southeast Asia.
On the domestic front, Mittelstaedt pointed to several recent paper industry announcements as positive developments for U.S. market development. Six or seven new or restarted mills are expected to come on-line by the end of 2019, he said, and that represents "a dramatic change from where we were six months ago."
A few recent announcements include an idled Virginia newsprint mill that will restart to produce recycled containerboard, and a massive new 100 percent recycled content mill that's being developed in Wisconsin.
That's due to a number of factors, and Mittelstaedt said the federal tax legislation passed by Congress in December is part of it. But it's largely driven by China's restrictions, which have convinced companies there will be a glut of cheap material supply domestically.
Photo credit: Thanatos Media/Shutterstock

More stories about markets