The graphs below show findings from the "2016 National Post-Consumer Non-Bottle Rigid Plastic Recycling Report," which was released earlier this year. U.S. and Canadian buyers reported a marginal increase in non-bottle rigid plastic acquired from purchasing of mixed-resin rigid bales, with most of their overall increase coming from the purchasing of non-bottle rigid plastic segregated by resin from both residential and commercial sources.
As China's import policies continue to affect the market, material that is not segregated by resin is the most at risk because there is less demand from the export market and little sorting capacity and infrastructure in the U.S. to get that material to reclaimers and end markets. This non-segregated portion currently makes up 27 percent of the non-bottle rigid plastic collected for recycling in the U.S.
For complete details on the non-bottle rigid report, go to stina.biz/nonbottle17.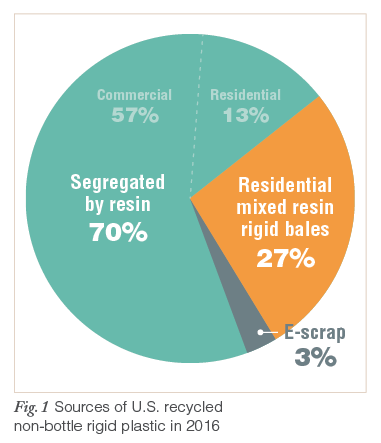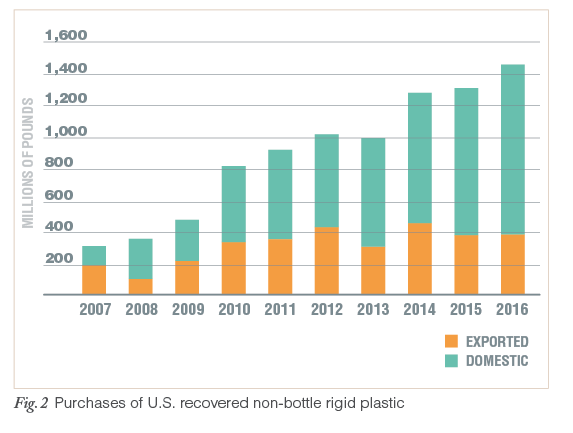 Data Sort is produced each quarter by More Recycling. For additional information, go to morerecycling.com.
This article originally appeared in the Spring 2018 issue of Plastics Recycling Update. Subscribe today for access to all print content.