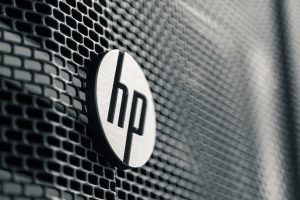 Tech giant HP recently spent $2 million to help improve infrastructure for recovering plastics at risk of entering the ocean. The investment is expected to create jobs in an impoverished area and move more material into the recycling stream.
"This is an incredibly innovative, disruptive way within our own company where we've decided to take a very bold … path to find a new solution," said Ellen Jackowski, global head of Sustainability Strategy & Innovation for HP.
The company's $2 million investment may double or more the number of shipping containers of recovered plastic leaving Haiti and entering HP's supply chain, Jackowski said.
Speaking to Plastics Recycling Update by phone as she waited to board a flight to Haiti, Jackowski recently provided more details on the investment.
How the supply partnerships work
Since 2000, HP has used nearly 200 million pounds of recycled PET in 3.9 billion HP Original ink and toner cartridges. Most of that RPET has been purchased on the market or is sourced from disassembled HP cartridges.
In the last few years, however, the company has worked with partners to begin collecting discarded plastic in Haiti at risk of entering the Caribbean Sea. The country of more than 11 million people lacks clean drinking water, which drives high consumption of PET bottles. The country also suffers from a dearth of municipal waste collections, meaning many of those bottles and other plastics make their way into waterways.
In late 2016, to source PET from Haiti, HP became a partner in what's called the First Mile Coalition. The coalition partners working with HP include polyester fiber and clothing company Thread International, which runs environmental, health and safety programs for collectors in Haiti; nonprofit group Work, which provides education and health care for collectors and their kids; and the Association des Collecteurs des Objets en Plastique (ACOP).
Jackowski said individual collectors sell PET bottles to collection center owners, who provide them to Environmental Cleaning Solutions (ECSSA), a nine-year-old company that runs a materials recovery facility in Port au Prince. ECSSA sorts and shreds the plastic into flakes, which are then shipped to Montreal reclaimer The Lavergne Group for processing. Lavergne compounds the Haitian PET with plastic from recovered cartridges and RPET purchased on the market.
Since HP's first shipping container of recovered plastic left Haiti in March 2017, the San Francisco-based company has used about 716,000 pounds of RPET from the country.
Because the plastic from Haiti is dirty, having been recovered from canals and roadsides, a company washes the flake after it leaves Haiti, Jackowski said, declining to name the partner company. Contamination has been a limiting factor.
"Right now, we're only using a smaller percentage of the Haiti plastic in this process because of the quality issues and those kinds of things, but we're continuing to scale," she said.
HP isn't the only company using recovered plastics from the Caribbean. North Carolina-headquartered reclaimer Envision Plastics runs what it calls its OceanBound program, through which the company is recovering plastic from the Dominican Republic, Haiti and Mexico. Envision is on pace to recycle over 10 million pounds of PE over two years, plastic that it sells to a number of manufacturers.
Washing technology investment
HP's $2 million investment will allow ECSSA to install a wash line at its facility. The equipment has been ordered and is expected to be installed and operational in early 2020, she said.
By shifting washing from the mainland to the island, HP estimates the capital injection will support the creation of an additional 1,000 income opportunities in Haiti, according to a press release. It will also help ECSSA better compete on the international market by allowing the company to generate cleaner products.
The need to develop additional recycling capabilities around the globe has become clear, particularly when looking at the market fallout from China's actions, she said.
"I think this is a win for the world when you start building recycling capabilities in locations that didn't have them previously," she said.
For HP cartridges, the wash line investment could allow a doubling or more of the number of containers leaving Haiti for Montreal. Currently, an average of one container a month leaves Haiti with plastic for HP cartridges, she said.
"The goal is to be able to scale this operation and to increase the throughput of the amount of plastic that's been collected and recycled and sold out of Haiti," Jackowski said.
When asked whether the plastics from Haiti cost HP significantly more than those purchased on the domestic market, Jackowski said that when HP first set up the project the goal was to make it cost-neutral in the long run, while acknowledging HP would need to make investments here and there. She also noted the financial model takes into account the price HP needs to pay to ensure livable wages for collectors.
Jackowski emphasized HP has been collaborating with all of its supply chain partners.
"This isn't about throwing a bunch of money at a solution," she said. "This is about strategically innovating in a way that's going to last in the long term."
Photo credit: Tomasz Wozniak/Shutterstock

More stories about brand owners