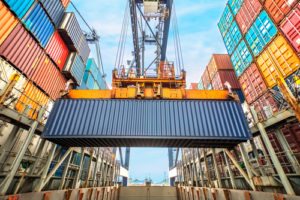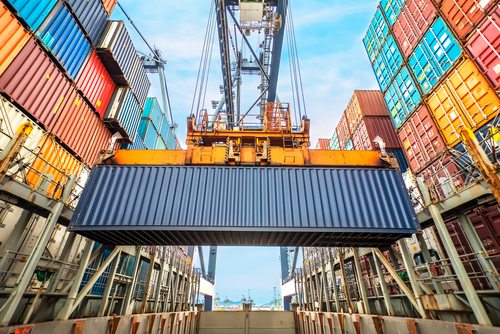 Vietnamese officials are looking at short- and long-term policies to stem the skyrocketing volume of recyclables the country has imported in recent months.
Last week, officials held a press conference to discuss potential policy changes following the recent backlog of containers in key ports.
The Ministry of Natural Resources and Environment said 4,480 containers of scrap materials are sitting at ports operated by Saigon Newport International. About 20 percent was scrap paper and the remainder was other materials, primarily plastic.
In the spring, Saigon Newport International announced the backlog meant the ports would implement new restrictions for scrap imports. Port authorities also imposed a ban on scrap plastic coming through Saigon Newport ports from mid-June through October.
But now, the country's government is moving toward legislative action. During the press conference, officials said the government will be "revising legal documents on the management of waste imports, taking into account environmental protection, as well as putting into place a mechanism to manage, control, and prevent the trade and import of scraps from afar."
According to an online translation of a detailed report on the press conference, the government has a goal "to gradually reduce the import of discarded materials from abroad, and at the same time to increase the reuse and recycling of discarded materials in the country."
In the short term, the government said it will crack down on containers that have been sitting at ports for longer than 90 days. It will also ask ports to "carefully check the environmental permits of the imported scrap containers before allowing them to be unloaded," according to the press conference. The head of the Vietnam Maritime Administration explained the short-term regulations in an interview with state media.
U.S. exporters sent 147 million pounds of scrap plastic to Vietnam from January through May 2018, up from 85 million pounds during that period in 2017 and 56 million pounds during that time frame in 2016.
Government legislation in Vietnam would follow similar actions in Thailand, where the government announced it would immediately ban scrap plastic from entering the country in late June. U.S exporters sent 174 million pounds of scrap plastic to Thailand from January through May, up from 7 million pounds during the same period in 2017.
Other Southeast Asian nations have signaled their intent to take similar steps.
Photo credit: MOLPIX/Shutterstock
More stories about exports