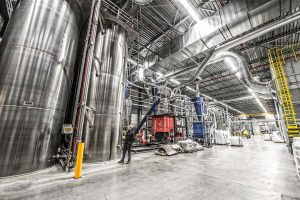 Readers last month were particularly interested in a prime plastic producer's move into the recycling realm, as well as development of a $20 million plastics processing facility in the Northeast.
The list below shows our top stories published in March in terms of unique page views.
1 | Why a virgin plastics giant entered the recycling business
LyondellBasell, one of biggest plastic and chemical companies on the planet, has stepped into the plastics recycling sector for the first time. A high-level executive recently explained what drove the decision.
2 | Major Northeast plastics processing plant in the works
A $20 million New Jersey plastics recycling facility is in development, and project leaders say it will process roughly 100 million pounds of scrap plastics per year for sale into a variety of end markets.
3 | Chinese customs enforcement ramps up with Blue Sky 2018
Officials in China have announced an enforcement campaign to implement the country's new import restrictions.
4 | Recycling markets driven by prime prices and China
Last year presented an upheaval in the global recovered plastics market, and the impacts continue to roll in. Three experts recently shared their thoughts on the specific causes of the volatility.
5 | Pyrolysis sector makes its case before Congress
Plastics-to-fuel companies are asking federal lawmakers to include their sector in tax provisions benefiting alternative fuel producers.
Photo credit: ERMINDO ARMINO