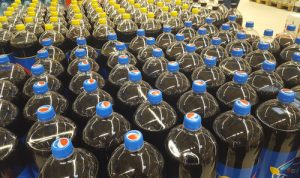 Two PET recycling articles and a high-stakes battle over carpet stewardship drew readers' clicks in April.
The list below shows our top stories last month in terms of unique page views.
1 | Loop signs deal with PepsiCo for mail-in recycling program
A startup commercializing an innovative PET depolymerization technology has inked its first deal with a major brand owner.
2 | Packaging shifts present challenges to PET recycling industry
At least three critical issues confront the European PET recycling market, and one of them is having a profound impact on HDPE recovery.
3 | California imposes fines and rejects carpet-recycling plan
The head of California's recycling department will reject a stewardship group's carpet recycling plan, putting at risk carpet sales in the state of 40 million people.
4 | Startup presents patented plastic deinking technology
A Spanish company is rolling out a deinking technology capable of removing pigments from a variety of recovered resins, a step that eases processing and boosts value.
5 | Sowing the seeds of successful ag plastics recovery
A free service collecting LDPE films commonly used on farms recently kicked off in central Minnesota, the latest expansion for a growing ag-oriented project.