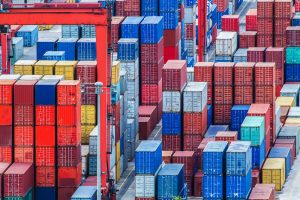 Articles touching on the global nature of the e-scrap business and exploring what's on the horizon for the industry drew readers' attention last month.
The list below shows our top stories published in December in terms of unique page views.
1 | Export market roundup: Vietnam bans e-plastic imports
Import policies in China and Southeast Asia continue to tighten, making it more difficult to move certain e-scrap materials to international markets.
2 | What's on the horizon for the e-scrap sector?
A panel of experts recently traded insights on material markets, changes in device design, growing safety concerns and a shift in the fundamental business model for e-scrap processors.
3 | Target signs multi-million-dollar e-scrap disposal settlement
A major retailer will pay $7.4 million to settle allegations it again broke California law by illegally tossing used electronics and hazardous materials in the garbage.
4 | ERI teams with Dubai firm in quest to go global
As they look to attract more multinational clients, processors have realized they need to expand their footprints. A U.S. company's recent move shows how strategic partnerships can fit into that international equation.
5 | Report: Flame retardants tough to remove from skin
Results of a new study suggest e-scrap workers must wipe their hands multiple times at the end of their shifts to remove toxic flame retardants.
Photo credit: nattanan726/Shutterstock