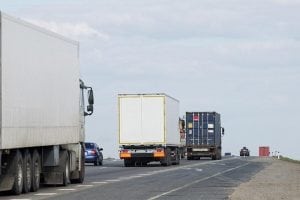 Another electronics recycling and IT asset disposition company has signed up to use tracking devices to monitor the downstream movement of scrap electronics.
Wisconsin-based Cascade Asset Management announced it will use the EarthEye tracking service, which was officially launched by the Basel Action Network (BAN) in June. Both Cascade's Madison, Wis. and Indianapolis locations are certified to the e-Stewards electronics recycling standard, which was created by BAN.
"The EarthEye tracking service is a new and powerful tool we can use in our downstream due diligence program," Cascade CEO Neil Peters-Michaud told E-Scrap News. "It further demonstrates to our clients that we are transparent with our processes and that our recyclable commodities go where we say they go. By having a third party monitor the trail of the traced devices, it also gives our clients and vendors an assurance that we manage the process properly."
An increasing number of e-scrap companies are using GPS trackers in scrap electronics they send downstream. Nationwide processor ERI announced in July it would adopt the EarthEye service. Also, Wisconsin-headquartered processor Dynamic Lifecycle Innovations (formerly Dynamic Recycling) is using trackers provided by a different vendor, Dennis Ward Enterprises (DWE).
"There's been an erosion of trust in this industry after many companies have been found to have misled their clients on their disposal process," Peters-Michaud said. "As an industry, we need to demonstrate there are good companies out there who actually follow-through on their commitments to clients to responsibly and compliantly recycle and process their electronics."
Peters-Michaud said Cascade will deploy its first batch of trackers this year. The company hasn't yet determined how many it will ultimately decide to use annually. "We're testing them out this year to determine if we'll do a bigger order in subsequent years," he said.
In related news, BAN on Aug. 8 released the results of a United Nations-funded project to track e-scrap dropped off in Australia. Of 35 devices dropped off for recycling as part of the project, two were ultimately exported to Asia (see related story).
Photo credit: MAZNEV GENNADY/Shutterstock

More stories about processors