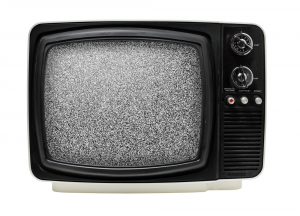 Last month, E-Scrap News readers were drawn to stories about changes at CRT downstream outlets and advancing program reform legislation in Illinois.
The list below shows our top stories from July in terms of unique page views.
1 | CRT processor Nulife suspends operations
The fate of Nulife Glass is in question, with the firm halting operations as it struggles to meet regulator demands to remove CRT glass stored in warehouses.
2 | Illinois lawmakers pave way for e-scrap program reform
Illinois Gov. Bruce Rauner will soon have to decide whether to sign off on two bills that would substantially transform the state's e-scrap program.
3 | Kuusakoski announces shifts in CRT glass plans
Kuusakoski U.S. will begin sending small amounts of leaded CRT glass to a smelter while utilizing non-leaded glass in an ongoing landfill construction project.
4 | Startup pushes technology for circuit board processing
After receiving $400,000 from the federal government, a New York company is developing a mechanical system that could help e-scrap companies handle printed circuit boards more profitably.
5 | Former e-scrap executive remains free pending appeal
A federal appeals court will allow the founder of an electronics recycling company to stay out of prison while he appeals his 15-month sentence tied to software counterfeiting.