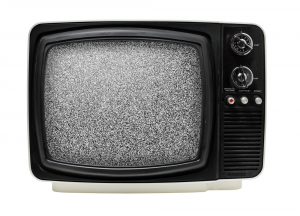 The fate of Nulife Glass is in question, with the firm halting operations as it struggles to meet regulator demands to remove CRT glass stored in warehouses.
Nulife, which originally started in the U.K., began operating in the U.S. in 2013. The company opened its headquarters in Dunkirk, N.Y. and began running a CRT glass furnace last year. The company has served as one of only a handful of domestic outlets for leaded CRT glass.
A tangle of regulatory setbacks in New York and Pennsylvania, however, have severely hampered the business. Nulife has also aimed to launch a CRT processing facility in Virginia, although E-Scrap News has learned that regulators there are also accusing Nulife of running afoul of CRT-accumulation regulations.
"The operations are suspended while we review our business in America," Simon Greer, Nulife's president, said in an interview.
Glass headed to landfill in Pennsylvania
Greer said there is currently "no activity" taking place at the company's operations beyond an extensive cleanup now underway at warehouses in Pennsylvania.
The company had stored 17 million pounds of CRT material, including just under 14 million pounds of leaded glass, in five warehouses in the Keystone State. The company used those storage sites after running into regulatory trouble when accruing material in New York.
Despite missing a June 30 deadline to remove material from Pennsylvania warehouses, Greer said "many, many trucks are collecting stuff out of Pennsylvania right now." All the glass is heading to a hazardous waste landfill in the state, and Greer said he intends to meet the company's future deadlines related to removing the material from the warehouses.
According to a Pennsylvania Department of Environmental Protection (DEP) order issued in March, a total of 5 million pounds had to be removed by June 30.
In addition, a total of 8 million pounds must be removed by Aug. 31. Total pounds removed must equal 11 million by Oct. 31 and 14 million by Dec. 31. All of the material is required to be hauled out by Feb. 28, 2018.
The order requires that the material be sent to a permitted hazardous waste treatment, storage or disposal facility.
While Nulife had pledged to appeal the order, no challenge from the company emerged and the order became finalized 30 days after it was first issued.
Melanie Williams, a spokesperson for DEP, said the agency completed inspections of the warehouses on July 5 and confirmed Nulife had missed its June 30 deadline.
"The warehouse inspections verified that Nulife had not removed the CRT waste," Williams stated. As a result of the missed deadline, DEP filed a petition with the Commonwealth Court of Pennsylvania on July 12 to pursue further enforcement action.
The petition, which was obtained by E-Scrap News, requests that the court hold a hearing on the matter and argues that Nulife's actions have been "unlawful." DEP is requesting that the court hold Nulife to its future deadlines and provide a complete list of generators of the stored CRT material to the state.
As of press time, the court had yet to make a ruling on the petition.
Vexed in Virginia
Additionally, E-Scrap News has learned that Nulife recently received a notice of violation (NOV) from the Virginia Department of Environmental Quality, which notes concerns over speculative accumulation of CRT material in the state.
The NOV, which stemmed from February 2017 inspections of Nulife's Bristol, Va. location and an additional warehouse space, was issued on May 10. According to the document, Nulife failed to provide regulators with evidence that the firm has been able to meet the federal CRT rule by recycling at least 75 percent of its CRT feedstock annually.
Regulators also note in the NOV that Nulife's record keeping on CRT volumes has been inconsistent and that the firm has "no known permitted, operating facilities to complete the recycling process for the accumulated CRT glass."
Bill Hayden, a spokesman for the Virginia DEQ, said inspectors attempted to visit Nulife's location in Bristol a few weeks ago but "determined that it was closed and locked."
E-Scrap News reported in late April the firm had a total of nearly 52 million pounds of material in New York, Pennsylvania and Virginia. Greer said he believes Nulife will be able to manage the CRT material it currently has in storage.
Beyond that, it's unclear whether the firm will resume its CRT glass processing business.
"We would need a lot more investment [to] carry on," Greer said, "and we've already spent many, many millions of dollars."
More stories about CRTs