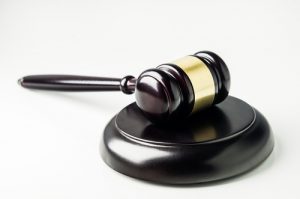 A federal appeals court will allow the founder of an electronics recycling company to stay out of prison while he appeals his 15-month sentence tied to software counterfeiting.
The U.S. Court of Appeals for the 11th Circuit on July 13 issued an order allowing Clifford Eric Lundgren to remain free while he appeals a sentence for criminal copyright infringement and conspiracy to traffic in counterfeit goods.
Meanwhile, Lundgren has stepped down as CEO of Los Angeles-headquartered IT Asset Partners (ITAP), which he said is on track to process more than 140 million pounds of used electronics per year. He has replaced himself with another CEO, he said.
"I have stepped-down to handle this personal issue," Lundgren said. "ITAP has great leadership, the company is strong and self perpetual. It is continuing to grow and serve our clients without my involvement."
E-Scrap News reported in June that Lundgren pleaded guilty to charges related to producing counterfeit copies of Dell Reinstallation CD-ROMs for Microsoft Windows in China and shipping them into the U.S. so they could be sold.
Thousands of shipped discs
According to a statement of facts signed by Lundgren, between about June 2011 and November 2013, Lundgren shipped roughly 28,000 discs to Robert J. Wolff, 54, of Boca Raton, Fla., including two shipments that were intercepted and seized by U.S. Customs and Border Protection agents at San Francisco International Airport.
Wolff has been sentenced to six months house arrest and four years of probation, according to a press release from the U.S. Attorney's Office for the Southern District of Florida. A U.S. Senior District Judge on May 23 imposed a 15-month prison sentence on Lundgren, ordering him to surrender to authorities on or before July 14. Lundgren is appealing the prison sentence.
Lundgren and a publicist working on his behalf told E-Scrap News the software was supplied to Wolff when Lundgren was head of a company called Source Captain, Inc. They said he held that position before he founded ITAP at the end of 2012.
He and prosecutors dispute the value of the CDs he supplied, a point that factors into the sentence he receives. Prosecutors alleged the value of the software was $700,000, or $25 per disc. They ultimately recommended a sentence of up to 18 months in prison.
Lundgren insists the value was $0. The software was available for free via a download, and if consumers using the discs didn't have a valid license from Microsoft, the software wouldn't work, he said.
His attorneys made the same points in an emergency motion filed with the appeals court, saying the discs held "temporary software with certain featured disabled." The motion also said an appeal in the 11th Circuit can take 18 to 24 months, so Lundgren could have potentially served his entire 15-month sentence prior to a ruling on that sentence if he were immediately incarcerated.
Federal prosecutors urged the appeals court to reject the motion and have Lundgren report to prison.
Lundgren told E-Scrap News the discs were provided to help people repair their legally owned computers and software.
He said he's currently focusing on other projects, such as his electric car made largely from recycled electronic parts. On July 18, his publicist sent out a press announcement that the vehicle, called "The Phoenix," just traveled 748 miles on a single charge.
More stories about courts/lawsuits