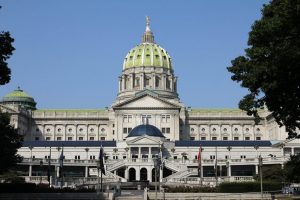 A legislative fix to revamp Pennsylvania's struggling electronics recycling program isn't going to cut it, according to a group of five recycling stakeholders in the state.
Legislation recently introduced by Republican state representative Chris Ross would create a supplementary program fully paid for by manufacturers in the state.
However, in a letter, the group of recycling-related entities called on lawmakers to seek a "comprehensive solution" to aid Pennsylvania's Covered Device Recycling Act (CDRA). The letter came from the Electronics Recycling Association of Pennsylvania, Keep Pennsylvania Beautiful, the Pennsylvania Recycling Markets Center, the Professional Recyclers of Pennsylvania, and the Keystone Chapter of the Solid Waste Association of North America.
"HB1900, like CDRA, fails to incentivize electronics manufacturers to fulfill their obligations and does not ensure a level playing field for collection programs, scrap recyclers, transporters, and most importantly, Pennsylvania consumers," the letter reads.
The group says a number of recommendations should be considered to fully reshape Pennsylvania's struggling program. More information can be found on the group's efforts here.